Vineyard Church of Augusta Podcast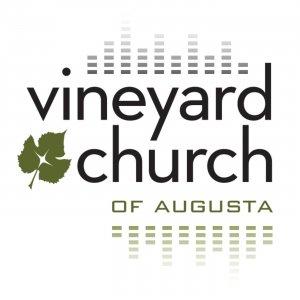 Latest Episodes

November 13, 2022
Reese LeRoy | We continue our Compassion Month series with a focus on God's instruction to DO justice and righteousness as we serve and care for the poor. We can activate these in our lives by giving

November 06, 2022
Reese LeRoy | November is Compassion Month at Vineyard Church. It's a time to focus on God's heart for the poor. Our theme for the month isAmos 5:24: But let justice roll on like a river, righteous

October 30, 2022
Rodger Otero | There is more going on behind the curtain than what appears on the stage.

October 23, 2022
Reese LeRoy | In this section of Ephesians 5 and 6, Paul writes about mutual submission in everyday relationships. As God's active rule and reign fills these relationships, they are redeemed and infu

October 16, 2022
Sam Sahyouni | We live in a broken world, and when we enter into a relationship w/ Jesus He brings us out of darkness and into the light. However, we still live in a world wrought with darkness. We ha

October 09, 2022
Don Pearson | The Apostle Paul called the followers of Jesus in Ephesus to stand apart from the cultural norms of their society, avoiding the accepted behaviors of the day. This call is so "now" neede

October 02, 2022
Reese LeRoy | In this section of Paul's letter, he calls us to fully integrate our faith in Christ into our thoughts, our senses, our identity, our words, our emotions - into everything we are!

September 25, 2022
Rodger Otero | Full Human Maturity flourishes in community that is Christ-Centered.

September 18, 2022
Reese LeRoy | One of Paul's major themes in Ephesians is unity in the Body of Christ. In Ephesians 4:1-10, we are called to be united in our mission, in the way we honor and value each other, and in

September 11, 2022
Reese LeRoy | What if the scale of our prayers is directly proportional to our understanding and experience of God's love for us? We continue our exploration of Ephesians with a look at Paul's prayer