Vineyard Church of Augusta Podcast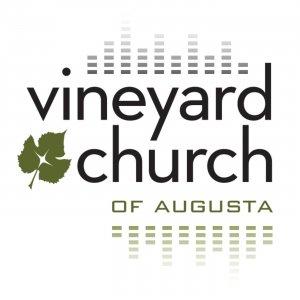 Latest Episodes

January 29, 2023
Reese LeRoy | The stewardship of our lives includes the way we handle the financial resources God has entrusted to us. Today we will consider God's invitation and encouragement to tithe - to give 10%

January 22, 2023
Mary-Margaret LeRoy | Relationships can be wonderful, hard, terrible and beautiful. The Holy Spirit will help us bring kindness, forgiveness, understanding, and discernment to them all.

January 15, 2023
Rodger Otero | Living within the limits of time requires ever-evolving wisdom.

January 08, 2023
Reese LeRoy | In the Parable of the Talents (Matthew 25), we see that being a good steward of what God has entrusted to us is both good for us and for the world around us. As we faithfully and creati

January 01, 2023
Reese LeRoy | There is so much that Creator God has entrusted to usthings He has created and given to you and me. But are these things really MINE or YOURS? Do they really BELONG to us? Did God give

December 18, 2022
Reese LeRoy | On this fourth Sunday of Advent, we focus on God's protecting love that saves us, protects us, and guides us on this journey of life.

December 11, 2022
Angela Otero | God puts spiritual families together: sometimes he invites you to seek out family and sometimes he invites you to receive people as they come to you.

December 04, 2022
Reese LeRoy | God's formational work in our lives and in our families often comes with challenging situations and circumstances. As we consider Jesus' earthly family, we see this dynamic on full disp

November 27, 2022
Rodger Otero | The past, present, and future of God's family is a redeemed mixed-bag.

November 20, 2022
Mary-Margaret LeRoy | We are justice and righteousness in the flesh. Just as Jesus did in Luke 18:35-42 when he stopped everything to heal the blind beggar, we can stop to minister to those in need.