Turn the Page Podcast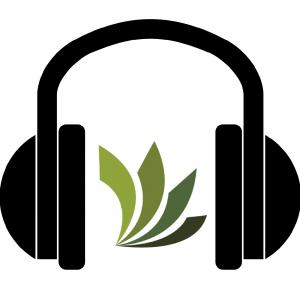 Latest Episodes

November 10, 2021
Episode one sixty seven - part one Barney Catches up with author Patricia Dunn about LAST STOP ON THE 6, a story of self discovery while re-discovering your old neighborhood. Barney and Patricia have

November 10, 2021
Episode one sixty seven - part two Previously recorded at a live virtual event, author Richard Chizmar talks horror, serial killers and childhood fears while engaging his audience in some Q&A about hi

November 03, 2021
Episode one sixty six - part one Wanda M. Morris drops in to chat about ALL HER LITTLE SECRETS, her debut legal thriller which stages Ellice Littlejohn, a brilliant black lawyer against a conspiracy b

November 03, 2021
Episode one sixty six - part two Barney catches up with Brian Andrews and Jeffrey Wilson to dive into DARK INTERCEPT a thriller with a spiritual twist! Barney, Brian and Jeffrey dig in deep to the sec

October 27, 2021
Episode one sixty five - part one - Christina Orban-La Salle, head of visitor services for the Sleepy Hollow Cemetery joins us.

October 27, 2021
Episode one sixty five - part two - Sarah Langan of MONSTERS ARE DUE ON MAPLE STREET (The Twilight Zone), introduces us to GOOD NEIGHBORS in Garden City, NY (the one on Long Island) in the not so dist

October 20, 2021
A very special joint episode with THE LIBRARY PROS! Our pods collide as we interview each other, discuss our methods, and have a lot of fun comparing notes!

October 13, 2021
Episode one sixty three - part two - Shaun of the Dead is one of the most beloved Horror Comedies of all time, launching Simon Pegg and Nick Frost into the American pop-culture zeitgeist. Clark chats

October 13, 2021
Episode one sixty three - part one - Brent Spiner -- yes, THAT Brent Spiner -- beams in from the Zoom Quadrant to chat about FAN FICTION, his hilarious "MemNoir" that matches true to life experiences

October 06, 2021
Episode one sixty two - part two - Its a duo of witchy episodes! We are joined by Erin Sterling author of THE EX HEX, a rom com just perfect for Pumpkin Spice Season! When Vivi, a young witch from Gra