Turn the Page Podcast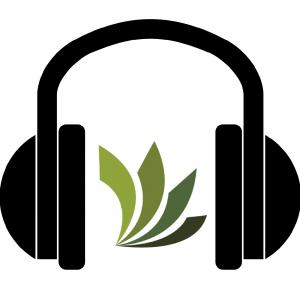 Latest Episodes

December 05, 2019
Episode Sixty Six: The Night John Lennon Died with Saundra Shohen - Shohen reveals myriad behind-the-scenes dramas she experienced as Administrator of the Roosevelt Hospital Emergency Department in New York City,

November 28, 2019
Episode Sixty-Five: Syosset Stories with Kathleen Kim: - Kim, a SHS class of '97 alum talks about how community and connection, along with her love of puppetry brought her to work on Sesame Street, the upcoming Mr. Rogers film (yes,

November 21, 2019
Episode Sixty Four: Atlas Obscura and the Weird and Wonderful World - Thirsty for adventure? Let Ella Morton of Atlas Obscura plan your next vacation! A.O. became an internet sensation for collecting stories of strange and remote destinations arou...

November 14, 2019
Episode 63: "Something True and Beautiful" - Daniel Lisi of Not a Cult Media : - Lisi, an independent book publisher talks with us about the physical book as an art form, the advent of small house publishing,

November 07, 2019
Episode Sixty Two - PUT IT IN THE BOOKS with Howie Rose - Legendary sports broadcaster Howie Rose chats with us about some of his favorite moments in sports and how various trends in sports fandom have changed the way people watch thei...

October 31, 2019
Episode Sixty One - Trick or Treat with Dante Basco - When young Filipino actor Dante Basco was cast as Rufio, the leader of the Lost Boys in Hook , it marked the first time many Asian movie goers felt represented in the media.

October 24, 2019
Episode Sixty: Syosset Stories with Adam Pascal - From Syosset High School and beyond his Tony nominated role as Roger in the original cast of Rent. Adam Pascal is one of Syosset's most notable alumni.

October 17, 2019
Episode Fifty Nine: Not To Vape -- A Health reference podcast: - Think childhood nicotine use has gone up in smoke? A team of expert pediatricians discuss how vaping products are not only nefariously misrepresented (yes,

October 10, 2019
Episode Fifty Eight: Madeleine Berg - Berg is a Syosset resident, a local nutritionist and the author of OMG! You thing I'm fat!?! stops by to talk about what NOT to say to your children regarding weight, nutrition and body image.

October 03, 2019
Episode Fifty Seven - Donna Rosenblum - Nassau Boces Director Donna Rosenblum stops by to discuss her mission in libraries, philanthropy, and the impact of pop culture on our lives.