Tinder Tales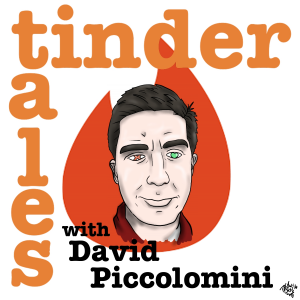 Tyler Richardson "Extra Bumps in that Chili" Episode 47
February 09, 2017
Welcome to Tinder Tales! This is my podcast about the best and worst of Online Dating. Listen to my guest Comedian Tyler Richardson as we talk about how to handle your date telling you she has herpes, how he deals with rejection and trying to date with a purpose .
HOLY SHIT! We are on iTunes! Please Rate and Subscribe!
Follow Tyler on Twitter at @Ty1erRichardson. He's going to be on a bunch of shows this month including, Friday 2/10 JFL showcase at Stand Up NY 10:00pm, Monday 2/20 at Caroline's Comedy Club at 7 pm, Wednesday 2/22 Goodnight, NY at Stand Up New York 10:15 pm, Monday 2/27 New York Comedy Club The Tyler Richardson Show at 7 pm!
Follow me at @Piccolomeany and I also run a show called Ambush Comedy every Tuesday at Two Boots Williamsburg 8-8:30pm Everyone gets a free beer, 8:30 pm we start an awesome comedy show. Recently featured in Time Out NYC
Dating Sites used by Tyler
Match.com
OkCupid
Tinder
---
Download Episode