The Race to Value Podcast
Ep 178 – The Power of Purpose: Transforming Community Health Through Leadership of the Heart, with Mikelle Moore
August 14, 2023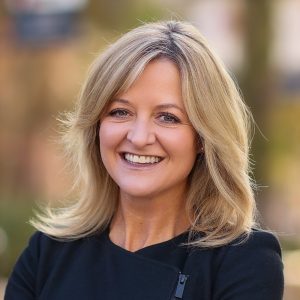 In value-based care, true leadership emerges from the depths of the heart, where empathy, compassion, and authenticity converge to illuminate the path of positive change. Purpose-driven leadership can not only revolutionize community health but also create a ripple effect that reaches every corner of society. At the intersection of purpose, compassion, and community lies a transformation of our healthcare system with a tangible impact on the well-being of individuals, families, and neighborhoods. Now is the time for healthcare leaders to harness the power of the heart to shape a healthier and more harmonious world for all.  The heart's power of purpose knows no boundaries, for it holds the strength to heal, inspire, and connect the threads of humanity.
Joining us this week on the Race to Value is Mikelle Moore, a nationally recognized health executive with more than 25 years of experience impacting communities through forward-thinking, collaboration, and leadership. Mikelle has payer, provider, business and start-up experience in healthcare having served in executive leadership at Intermountain Health, an integrated system serving an 8-state region. During her tenure at Intermountain, she served as Chief Community Health Officer and as the first female CEO of the system's flagship hospital. In addition, Mikelle has worked in contracting for a provider-owned health plan and in strategy for Mayo Clinic Arizona. As a thought leader in the space, Mikelle knows the value in moving from healthcare to health. In this week's episode, prepare to be inspired and enlightened by Mikelle's heartfelt exploration of "The Power of Purpose:  Transforming Community Health Through Leadership of the Heart."
Episode Bookmarks:
01:30 Introduction to Mikelle Moore, a nationally-recognized VBC executive leading system change to improve population health outcomes.
03:15 Support Race to Value by subscribing to our weekly newsletter and leaving a review/rating on Apple Podcasts.
04:00 Broadening the scope of care delivery in health systems to address the determinants of health through equity, impact investments, and ESG factors.
06:00 Mikelle discusses her leadership journey as an expression of authenticity and purpose to right the wrongs of a broken system.
08:00 Intermountain Health as a leading health system that is designed for a consumer-provider approach to improving health care.
09:00 Advocating for improvements in the variability of care and the reduction of wasteful healthcare utilization.
09:30 Listening to the community in the strategic planning of a hospital.
10:00 Pivoting from "sick care" to "health care."
10:45 The realization that health disparities were far reaching beyond just the care delivered, e.g. poverty, homelessness.
11:00 "If we want to be health leaders that are making healthcare better, we have to be champions for addressing disparities in underserved and marginalized communities."
13:00 Finding common ground with Community Benefit Organizations (CBOs).
14:00 Mikelle shares his insights on the importance of relationship-building in community partnerships.
16:00 How the principles of collective impact forged new community partnerships to address behavior health and SDOH.
17:00 Defining success by really understanding the problem and what issues get in the way (e.g. how nonmedical issues such as homeless and social isolation impact health outcomes)
19:00 Developing a system of communication and data sharing between the CBO and health system that is centered on patient needs.
20:00 The Alliance for the Determinants of Health as a vehicle to address social needs to improve health.
21:00 The impact of institutional racism on health equity.
24:00 Viewing social factors in society as a lens to view and understand racism.
25:00 "Inequities are often delivered at a subconscious level. It is our accountability to identify those disparities and build systems of care to prevent them from occurring."
25:30 The need to include minority populations in clinical research trials.
26:00 The importance of literacy in the messaging of prevention strategies.
26:45 Conscious vs. Subconscious Racial Bias and the accountability for health leaders to address both.
29:00 The critical need to have a well-trained, qualified, and more culturally-competent health workforce that mirrors the diverse population it serves.
30:45 An opportunity for health systems to overcome division in communities through staffing and training models.
31:30 How Circles USA gathers middle-income and high-income volunteers to support families in poverty.
32:30 Health leader participation on nonprofit CBO boards can enhance understanding of lived experiences in a community to advance health equity.
33:30 Empowering the clinical workforce to understand why outcomes are different in minority cultures.
35:00 "Listening to others without judgement improves our ability to be a colleague, parent, healthcare worker, or problem solver when we realize a disparity exists."
36:00 The epidemic of behavioral health and Substance Use Disorder.
37:00 " As healthcare leaders, our goal is to make behavioral healthcare a convenient, routine, everyday part of one's life so that people can reach their fullest potential and, more importantly, find — hope."
38:00 Solving complex problems in community health through multi-level thinking.
39:00 How COVID-19 made mental health challenges more visible.
39:45 Social connection, health and wellness, and access to support services as an access point for improved societal wellbeing.
41:00 The failures of the criminal justice system in recognizing mental health issues.
41:45 Increasing access to outpatient therapy and acute response to behavioral health conditions.
42:15 Creating a continuum of access to behavioral health services by normalizing conversations in the workplace.
43:30 How the flawed economics of fee-for-service create inequities in maternal health outcomes.
45:30 The implications for improved maternity services and patient engagement in a community health model.
47:30 Creating the right incentives for improved maternal health with value-based payment.
48:45 The need for employees to emphasize person-centered maternal health care.
49:30 Innovative employers as a template for redesigning Medicaid within a state.
50:30 The potential for hospitals and health systems to become an anchor institution for community health.
52:30 How an anchor institution can contribute to both economic and community health.
54:45 Investment allocations and staffing decisions that can support a "do both mindset" as an anchor institution.
57:00 The impact of consumerism on the improvement of community health.
58:00 Looking to other industries for a consumer-centric view of what healthcare could be.
59:00 Transforming to a more consumer-centric definition that values "health" and "wellness" over "healthcare."
59:45 Partnerships and listening to what people need as a catalyst to system transformation.
---
Download Episode