The Race to Value Podcast
Ep 177 – Unveiling the Vanguard of Value-Based Care Research and Innovation, with David Muhlestein
August 08, 2023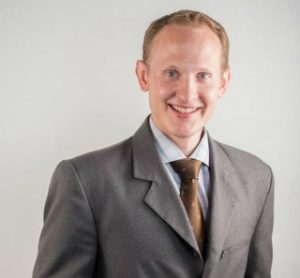 Peering into the horizon of healthcare, we unveil the vanguard of value-based care research and innovation, where data-driven insights and daring ideas converge to shape a healthier tomorrow.
In the ever-evolving landscape of healthcare, trailblazing research serves as the guiding light that illuminates the path toward a value-based care revolution. By delving into the intricate dynamics of accountable care, dissecting payment models, and exploring innovative strategies, research on healthcare transformation provides the foundation upon which healthcare stakeholders can build a more equitable, efficient, and patient-centered future. This work not only dismantles traditional barriers but also empowers policymakers, providers, and patients to collectively navigate the complex journey toward a value-driven healthcare paradigm.
Our guest this week on the Race to Value is none other than the esteemed David Muhlestein, PhD, JD a true trailblazer in the field of value-based care research and innovation! With a passion for accelerating the adoption of accountable care and driving meaningful change, David has dedicated his career to unraveling the complexities of the value movement by telling a story with data.  As the chief research and innovation officer at Health Management Associates (HMA), David Muhlestein's research and expertise centers on health care payment and delivery transformation, understanding health care markets, and evaluating how the broader health care system is changing.
In this interview, we cover topics such as the value-based care movement and the goal of speeding the uptake of accountable care; the current growth trajectory of ACOs; payment model reforms that are taking place to advance health equity; the positioning of Medicare Advantage in the accountable care landscape; the inclusion of specialists in value-based care; multi-payer alignment to reduce administrative burdens and increase the impact of accountable care reforms; hospital and health insurer price transparency; and the new Primary Care Alternative Payment Model ("Making Care Primary").
Episode Bookmarks:
01:30 Introduction to David Muhlestein, PhD, JD – one of the nation's leading value-based care research executives.
03:30 Support Race to Value by subscribing to our weekly newsletter and leaving a review/rating on Apple Podcasts.
04:30 The glacial pace of scaling payment model transformation and CMS' goal of speeding the uptake of accountable care.
05:30 Industry challenges (e.g. supply chain disruptions, labor shortages, inflation, financial distress) that complicate value-focused investments.
07:30 The plateau of accountable care growth over the last three years in terms of total number of participating ACOs and lives covered.
08:30 The business model for value is supported by payment mechanisms, unique population health capabilities, and playbook approaches.
09:30 Who is really the customer of a health system?  (Is it the patient, the health plan, or physician practices that drive referrals?)
10:30 The capacity-focused world view of a FFS model – creating capacity for well-reimbursed services and then driving transactional patient volume.
11:00 The population health focus of VBC and how that creates conflicts within health systems optimized for fee-for-service capacity.
14:00 Changing the reality of an organizational culture dominated by FFS is increasingly more difficult in a post-pandemic economy.
15:30 Has anyone else noticed that the VBC solutions vendors at healthcare conferences are less predominant in recent years?
16:00 "When times are tough, organizations revert to the lowest common denominator that is their underlying business model.  That is the current challenge for value transformation."
17:00 Recent stats on the growth trajectory and overall savings of Medicare ACOs over the last few years.
19:00 Average savings in the MSSP (after bonus payments) is about 1% relative to the projected benchmark.
20:00 The spending growth of the Medicare program surpassing the net savings of the Medicare Shared Savings Program.
20:30 Health policy challenges in making ACOs more transformative in bending the cost curve for Medicare Trust Fund sustainability.
22:00 VBC Policy Lever #1: Low-risk APM design (to encourage participation) with the progression to increased risk and mandatory participation.
22:45 VBC Policy Lever #2: Expand the definition of what it means to be in a value-based arrangement in the Medicare program.
24:30 How health equity is now gaining traction in the value movement (as highlighted by ACO REACH and private payer equity-focused reforms).
25:30 A safety-net deficit in accountable care and the need for upfront investments in accountable care adoption that can address social drivers of health.
26:30 Reading between the lines to understand what CMS is really working on.
27:45 Despite other priorities, it is clear that the primary concern for CMS is to advance health equity!
29:00 Improving the measurement of health equity as a starting point for transformation.
30:30 Recent research from David Muhlestein: "Medicare Advantage is now chosen by the majority of Minority And Low-Income Beneficiaries"
32:45 How will CMS address health equity with Medicare Advantage?
33:30 Why are minorities and dual eligibles increasingly enrolling more in Medicare Advantage?
34:30 The debate that MA has better clinical and cost outcomes than Traditional Medicare.
35:30 The supplemental benefits and lower out-of-pockets costs that incentivize MA enrollment.
37:00 The lack of inclusivity for specialists in accountable care models and how bundles and COEs do not support engagement in chronic disease management.
38:00 CMS has announced a strategy to better engage specialty care in longitudinal, coordinated accountable care models, but many in industry are skeptical.
39:00 Three Categories of Specialty Care: 1) Chronic Care, 2) Urgent or Emergency Care, 3) Scheduled or Elective Care
40:00 Proceduralists that focus on elective care are the most difficult to engage in a value-based model.
41:00 How bundled payment arrangements can align incentives to engage specialists.
42:00 Improving the bridge between a diagnosis and a specialty procedure (proceduralists should not have ultimate diagnosis and referral responsibility in a VBC model).
44:00 The opportunity for Multi-Payer Alignment in Value-Based Care to reduce administrative burdens and increase the impact of accountable care reforms.
46:00 "If all of your payers are operating under different paradigms and payment models, it will be difficult to transform your business."
46:30 The lack of common incentives to drive multi-payer alignment (full indemnity vs. TPA, limited ROI for younger populations in advanced primary care models).
48:30 The Core Quality Measures Collaborative (CQMC) as a broad-based coalition to facilitate cross-payer quality measure alignment.
49:30 Mandatory multi-payer alignment from Congress?
50:00 Competitors in the private pay sector as a driver of alignment in common patient populations?
51:00 Recent research from David Muhlestein:  "Commercial Insurer Price Transparency: A Comparison Of Four National Payers"
53:00 The lack of quality and cost improvements in healthcare due to a lack of transparency.
54:00 New regulations mandate disclosures of hospital charges, shoppable services, and insurer disclosure of negotiated rates.
55:30 Hospital And Insurer Price Transparency Rule Challenges (e.g. messy data, massive size of datasets, misalignment of providers with actual services provided).
57:30 A 1% larger market share is associated with $100 more payment on a hospital admission!
58:30 Will informed negotiations between payers and providers lead to lower prices over time?  Will transparency also drive steerage to higher quality providers?
60:00 The new Making Care Primary (MCP) Model that helps Medicare and Medicaid providers transition to value-based care.
61:00 MCP is a 10-year transformation model of participation with different tracks depending on risk tolerance.
---
Download Episode