The Healing Place Podcast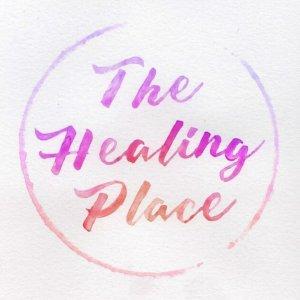 Marsha Vanwynsberghe – What is Radical Responsibility and What Does It Mean to Own Your Story?
November 03, 2023
Since I said it repeatedly in the interview, I'll write it here, too . . . what an empowering conversation with Marsha Vanwynsberghe, Storytelling NLP Trainer, speaker, publisher, author, and 2X podcaster. Please join us as we discuss:
the inspiration behind her book, When She Stopped Asking Why…: A Mother's Journey Through Teen Substance Abuse and the Loving Path to Finding her Clarity, Courage and Purpose

what does she mean by "Owning Your Story"

her role as a neuro-linguistic programming teacher (NLP)

Radical Responsibility defined

and so much more!

Welcome to The Healing Place Podcast! I am your host, Teri Wellbrock. You can listen in on Pandora, iTunes, Blubrry, Spotify, iHeartRadio, Stitcher, Deezer, Google Podcasts, Amazon Music, and more, or directly on my website at www.teriwellbrock.com/podcasts/. You can also catch our insightful interview on YouTube.
Bio:
Marsha Vanwynsberghe — Storytelling NLP Trainer, Speaker, Publisher & Author, 2xs Podcaster
Marsha is the 6-time Bestselling Author of "When She Stopped Asking Why".  She shares her lessons as a parent who dealt with teen substance abuse that tore her family unit apart. Marsha has been published 7xs, most recently with her co-platform, Every Body Holds A Story, and she is on a mission to continue to help women and men to speak, share and publish their stories. 
Through her tools, OUTSPOKEN NLP certification, programs, coaching, and podcast, Marsha teaches the power of Radical Responsibility and Owning Your Choices in your own life.  She empowers people how to heal and own their stories, be conscious leaders and build platform businesses that create massive impact.
Website:
https://www.marshavanw.com/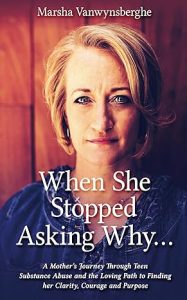 Peace,
Teri
Hope for Healing Newsletter: https://us18.campaign-archive.com/?u=8265f971343b0f411b871aba1&id=1352bd63df
Book Launch Team: https://www.facebook.com/groups/unicornshadows
AMAZON AFFILIATE
Teri Wellbrock and Unicorn Shadows are a participant in the Amazon Services LLC Associates Program, an affiliate advertising program designed to provide a means for sites to earn advertising fees by advertising and linking to Amazon.com. In other words, I make commission off of purchases made using any affiliate links on my site.
Teri's audiobooks:
https://www.audible.com/search?searchNarrator=Teri+Wellbrock&ref=a_pd_The-Be_c1_narrator_1&pf_rd_p=df6bf89c-ab0c-4323-993a-2a046c7399f9&pf_rd_r=B7A6GV5QNZFF621RXWP4&pageLoadId=lXhpwTs0D4YwhCM8&creativeId=16015ba4-2e2d-4ae3-93c5-e937781a25cd
---
Download Episode