The Healing Place Podcast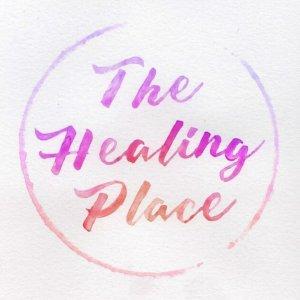 Special Edition – Skye Claire (pen name) – The Best Bedtime Stories for Stressed-Out Adults
October 29, 2023
SPECIAL EDITION EPISODE!
I was so very happy to sit down with Angie Vish (pen name Skye Claire), Chartered Professional Accountant and author. Please join us as we discuss:
the inspiration behind her books, The Best Bedtime Stories for Stressed-Out Adults (books 1 & 2)

her personal story of childhood trauma

the launch of her new website and lightwork initiative

our collaboration on her audiobook productions

and so much more!

Welcome to The Healing Place Podcast! I am your host, Teri Wellbrock. You can listen in on Pandora, iTunes, Blubrry, Spotify, iHeartRadio, Stitcher, Deezer, Google Podcasts, Amazon Music, and more, or directly on my website at www.teriwellbrock.com/podcasts/. You can also catch our insightful interview on YouTube.
Bio:
Angie Vish is the author of the Bedtime Stories for Stressed-Out Adults books. She is a Chartered Professional Accountant with a passion for writing. Angie embarked on her academic adventure at Western University, where she pursued a Bachelor's Double Major in Accounting and Psychology. Her ability to bridge the world of numbers and the depths of the human psyche has made her a captivating storyteller. Angie is a practitioner and instructor of Yin Yoga and Mindfulness. She also enjoys spending time in nature. In her latest venture, Angie has launched a physical and mental wellness website, 
www.lovelightandthemind.com
which is dedicated to providing valuable resources and tips to wellness enthusiasts.
Website:
http://www.lovelightandthemind.com/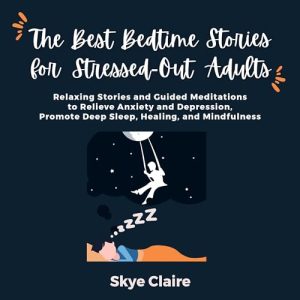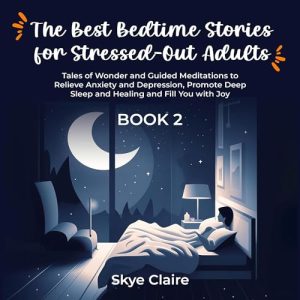 Peace,
Teri
Hope for Healing Newsletter: https://us18.campaign-archive.com/?u=8265f971343b0f411b871aba1&id=1352bd63df
Book Launch Team: https://www.facebook.com/groups/unicornshadows
AMAZON AFFILIATE
Teri Wellbrock and Unicorn Shadows are a participant in the Amazon Services LLC Associates Program, an affiliate advertising program designed to provide a means for sites to earn advertising fees by advertising and linking to Amazon.com. In other words, I make commission off of purchases made using any affiliate links on my site.
Teri's audiobooks:
https://www.audible.com/search?searchNarrator=Teri+Wellbrock&ref=a_pd_The-Be_c1_narrator_1&pf_rd_p=df6bf89c-ab0c-4323-993a-2a046c7399f9&pf_rd_r=B7A6GV5QNZFF621RXWP4&pageLoadId=lXhpwTs0D4YwhCM8&creativeId=16015ba4-2e2d-4ae3-93c5-e937781a25cd
---
Download Episode