The Healing Place Podcast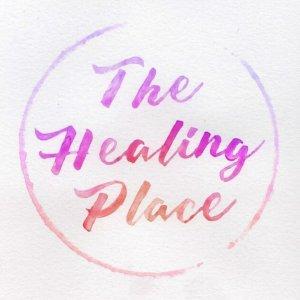 Geralyn Ritter – A Conversation on Recovering "Bone by Bone: A Memoir of Trauma and Healing"
October 27, 2023
Oh, how my heart (and face) smiled throughout this empowering and enlightening conversation with Geralyn Ritter, executive, author, advocate, speaker, wife and mother. Please join us as we discuss:
the compelling story behind her memoir, Bone by Bone: A Memoir of Trauma and Healing

her insights on traumatic injuries

mindset strategies for surviving and thriving after trauma

her philosophies on post-traumatic growth

and so much more!

Welcome to The Healing Place Podcast! I am your host, Teri Wellbrock. You can listen in on Pandora, iTunes, Blubrry, Spotify, iHeartRadio, Stitcher, Deezer, Google Podcasts, Amazon Music, and more, or directly on my website at www.teriwellbrock.com/podcasts/. You can also catch our insightful interview on YouTube.
Bio:
Geralyn Ritter is an executive, an author, an advocate, a speaker, a wife and a mother.An expert in healthcare policy, Geralyn currently serves as Executive Vice President for Corporate Affairs and Sustainability at Organon & Co., a new women's health company. Her responsibilities include leading the global communications, public policy, government affairs, ESG and corporate responsibility functions at the company.Prior to joining Organon, Geralyn served as SVP and Corporate Secretaryat Merck & Co., Inc. She served as President of the Merck Foundation for many years and led the creation of Merck for Mothers, a $500M global initiative to end preventable maternal deaths. Earlier in her career, Geralyn worked at PhRMA, the Office of the U.S. Trade Representative andat the law firm of Covington & Burling.A survivor of traumatic injury, Geralyn is a passionate patient advocate, frequentspeaker and an author on resilience and recovery. Her book on trauma and healing is titled Bone by Bone and was published in June 2022. She has been featured on numerous podcasts and other media focusing on resilience and recovery. She donates 100% of her proceeds from the book to non-profit organizations that support trauma survivors and trauma medicine. Geralyn received a bachelor's degree from Duke University. She received hermaster's degree from the Johns Hopkins School of Advanced InternationalStudies and her J.D. from Stanford Law School.Geralyn serves on the Board of Visitors of the Duke Sanford School of Public Policy. She also serves on the Board of Directors of Power to Decide, and the Board of Directors of Business for Social Responsibility. She is Chair of the Patient Family Advisory Committee of Penn Presbyterian Hospital and serves as a Deacon of her church.Geralyn and her husband Jonathan have been married for 25 years and have three sons.
Website:
https://www.geralynritter.com/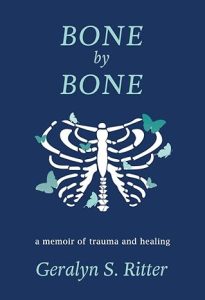 Peace,
Teri
Hope for Healing Newsletter: https://us18.campaign-archive.com/?u=8265f971343b0f411b871aba1&id=1352bd63df
Book Launch Team: https://www.facebook.com/groups/unicornshadows
AMAZON AFFILIATE
Teri Wellbrock and Unicorn Shadows are a participant in the Amazon Services LLC Associates Program, an affiliate advertising program designed to provide a means for sites to earn advertising fees by advertising and linking to Amazon.com. In other words, I make commission off of purchases made using any affiliate links on my site.
Teri's audiobooks:
United States – https://www.audible.com/pd/B0CFW2FLKS/?source_code=AUDFPWS0223189MWU-BK-ACX0-362542&ref=acx_bty_BK_ACX0_362542_pd_us
UK – https://www.audible.co.uk/pd/B0CFVZHR8F/?source_code=AUKFrDlWS02231890H7-BK-ACX0-362542&ref=acx_bty_BK_ACX0_362542_pd_uk
Germany – https://www.audible.de/pd/B0CFVZXRRW/?source_code=EKAORWS022318900A-BK-ACX0-362542&ref=acx_bty_BK_ACX0_362542_pd_de
France – https://www.audible.fr/pd/B0CFVX67LY/?source_code=FRAORWS022318903C-BK-ACX0-362542&ref=acx_bty_BK_ACX0_362542_pd_fr
Canada – https://www.audible.ca/pd/B0CFW12B43/?source_code=AMNORWS022318003H-BK-ACX0-362542&ref=acx_bty_BK_ACX0_362542_pd_ca
Australia – https://www.audible.com.au/pd/B0CFVZG8S8/?source_code=AUDORWS022318009D-BK-ACX0-362542&ref=acx_bty_BK_ACX0_362542_pd_au
---
Download Episode