The Healing Place Podcast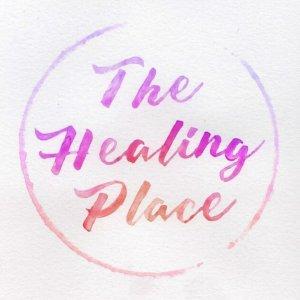 Rosie McMahan – The Transformative Power of Reconciliation
October 20, 2023
It was a pleasure to engage in a soulful discussion with Rosie McMahan, counselor/educator, trauma survivor, healing advocate, and author. Please join us as we discuss:
the inspiration behind her memoir, Fortunate Daughter: A Memoir of Reconciliation

her insights on forgiveness

the power of "Optimistic Options"

her philosophies on healing advocacy

and so much more!

Welcome to The Healing Place Podcast! I am your host, Teri Wellbrock. You can listen in on Pandora, iTunes, Blubrry, Spotify, iHeartRadio, Stitcher, Deezer, Google Podcasts, Amazon Music, and more, or directly on my website at www.teriwellbrock.com/podcasts/. You can also catch our insightful interview on YouTube.
Bio:
For over 30 years, Rosie McMahan has been a counselor/educator, trauma survivor and healing advocate. In 2021, she published the award winning book, Fortunate Daughter: A Memoir of Reconciliation and is currently a trainer on youth mental health and 'healing through relationship' at Massachusetts Mentoring Partnership. She also runs a private practice called Optimistic Options. Born and raised in Somerville, MA she has lived in the western part of the state for over 20 years, tending her garden and nurturing the lives of her children. She believes that healing is everywhere.
Website:
https://optimistic-options.com/writer/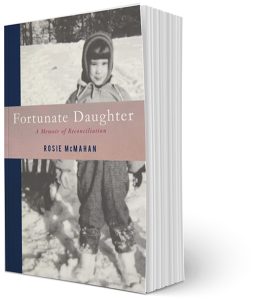 Peace,
Teri
Hope for Healing Newsletter: https://us18.campaign-archive.com/?u=8265f971343b0f411b871aba1&id=1352bd63df
Book Launch Team: https://www.facebook.com/groups/unicornshadows
AMAZON AFFILIATE
Teri Wellbrock and Unicorn Shadows are a participant in the Amazon Services LLC Associates Program, an affiliate advertising program designed to provide a means for sites to earn advertising fees by advertising and linking to Amazon.com. In other words, I make commission off of purchases made using any affiliate links on my site.
Teri's audiobooks:
United States – https://www.audible.com/pd/B0CFW2FLKS/?source_code=AUDFPWS0223189MWU-BK-ACX0-362542&ref=acx_bty_BK_ACX0_362542_pd_us
UK – https://www.audible.co.uk/pd/B0CFVZHR8F/?source_code=AUKFrDlWS02231890H7-BK-ACX0-362542&ref=acx_bty_BK_ACX0_362542_pd_uk
Germany – https://www.audible.de/pd/B0CFVZXRRW/?source_code=EKAORWS022318900A-BK-ACX0-362542&ref=acx_bty_BK_ACX0_362542_pd_de
France – https://www.audible.fr/pd/B0CFVX67LY/?source_code=FRAORWS022318903C-BK-ACX0-362542&ref=acx_bty_BK_ACX0_362542_pd_fr
Canada – https://www.audible.ca/pd/B0CFW12B43/?source_code=AMNORWS022318003H-BK-ACX0-362542&ref=acx_bty_BK_ACX0_362542_pd_ca
Australia – https://www.audible.com.au/pd/B0CFVZG8S8/?source_code=AUDORWS022318009D-BK-ACX0-362542&ref=acx_bty_BK_ACX0_362542_pd_au
---
Download Episode