The Crude Truth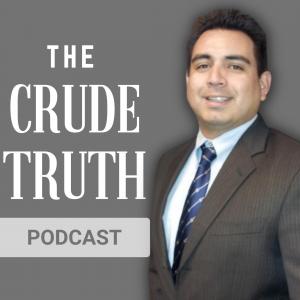 THE CRUDE TRUTH Exclusive! President Trump has been indicted, now what?? What direction do we go?
April 18, 2023
THE CRUDE TRUTH brings the exclusive to our listeners today!!! 
Former President #Trump has be indicted, now what? 
We talk with #Political #strategist and former #congressional candidates Raven Harrison and Ola Hawatmeh and ask them what will the #republican party do next? What will Former President Trump do next? And Most importantly what will the #american people do next? Plus the President of the Oil and Gas Workers Association, Matt Coday stops by and answers a few questions. This is an episode you don't want to miss.
00:00 - Intro
03:20 - Talks about President Trump being indicted
06:27 - M.A.G.A - Make America Great Again
09:02 - Why are we not going after President Clinton? / How Much did Clinton pay?
09:22 - Talks about Accountability, Taxpayers and Congress
13:09 - What's going on out there and what people are saying about this indictment that we had to former President Trump.
13:53 - What are you hearing out there from all the all the oil and gas workers out there?
15:39 - What does this mean in terms of Dollars and Cents to where we are now from where we were with President Trump? Didn't he have your back?
16:54 - Talks about what Biden Administration and what he did to America
18:01 - Talks about Democrats and Republicans
19:53 - What's coming around the corner for you guys here at the Oil and Gas Workers Association / Texas House Bill 2374
21:35 - What's next for America?/ What's next for the Republican Party And even Donald Trump?
24:03 - They don't want us to run again and can we expand on that?
26:42 - Republican versus Democrat
29:08 - President Trump is indicted whats next for America
29:57 - Biden and our Economy
31:18 Whats going on Next for Ola Hawatmeh and Raven Harrison / Where to find them
34:18 - Outro
Sponsorships are available or get your own corporate brand produced by Sandstone Media.
David Blackmon LinkedIn
The Crude Truth with Rey Trevino
Rey Trevino LinkedIn
Energy Transition Weekly Conversation
David Blackmon LinkedIn
Irina Slav LinkedIn
Armando Cavanha LinkedIn
---
Download Episode