The Crude Truth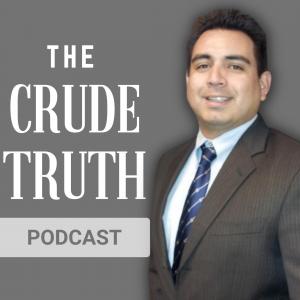 THE CRUDE TRUTH Ep 24- We talk with Mark Pearlberg, CPA about the Real Estate Market and the run to 1031 Exchanges to protect portfolios
April 05, 2023
There is a lot of Crude Truth surrounding Real Estate, Alternative Investments, and the 1031 exchange of sold properties.
I talked with Mark Perlberg, CPA, and Stu Turley, CEO, of Sandstone Group, about what they see in the industry around the market shifting in real estate and the increased taxes looming on the horizon. Investors are moving into investments with tax advantages and passive income.
Please let us know what you see!
00:00 - Intro
02:14 - Mark Pearlberg Introduction
Talks about 10 31 Exchanges in the Market and the concerns about 10 31
03:27 - What are the current market trends and main concerns in the 1031 exchange marketplace that you have observed?
05:09 - Talks about Capital Gains Planning in 10 31( Multi-Asset 10 31 and Reverse 10 31Exchange )
07:50 - RT`s thoughts about what Mark Pearlberg said about 10:31Exchange
10:19 - OIL and Gas 10 31 Exchange
11:33 - Talks about 10 40
12:30 - Talks about a sample situation about 10 31 and how Mark Pearlberg and he`s team would work on going throughout the year with their taxes for their deductions and the way it would look on a tax revenue statement.
15:45 - Talks about Tax Liabilities on 10 31
18:36 - Talks about California Governor Newsom and the Law he made that they can reach out and grab you even out of state.
19:50 - Talks about New York and California Tax
21:59 - Talks about Leases and Capital Gains
24:13 - Talks about Mark Perlberg and his way on saving taxes
25:18 - Not all Oil and Gas Deals are created equal
28:27 - Talks about Tax Savings in Oil and Gas / Capital Gains and Alternatives
33:13 - What's Coming around the corner for Mark Perlberg CPA?
35:11 - Where can you Listen to Mark Perlberg and where to find him online
35:32 - RT What are you coming around the corner and seeing on Paco's operating and The Crude Truth?
37:25 - Outro
Sponsorships are available or get your own corporate brand produced by Sandstone Media.
David Blackmon LinkedIn
The Crude Truth with Rey Trevino
Rey Trevino LinkedIn
Energy Transition Weekly Conversation
David Blackmon LinkedIn
Irina Slav LinkedIn
Armando Cavanha LinkedIn
---
Download Episode