The Glass Cannon Podcast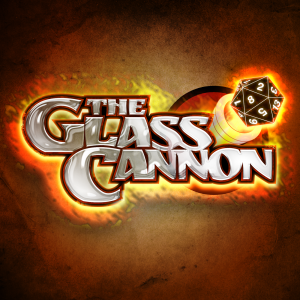 Strange Aeons Episode 46 – The Juice Is Loose
September 06, 2022
The crew made their first stop in Nashville for another wild night of Strange Aeons madness! Jared Logan and Sydney Amanuel joined the team as the heroes dealt with the aftermath of the battle with the Razmiran brutes and prepared for another journey into the Dreamlands.
Join Troy Lavallee, Joe O'Brien, Skid Maher, Matthew Capodicasa and Sydney Amanuel as they tour the country playing the Lovecraftian Horror Strange Aeons Pathfinder Adventure Path.
Watch the video here: https://youtu.be/eq_XPM8nFzY
Recap 20:21
Gameplay 26:34
For more podcasts and livestreams, visit glasscannonnetwork.com and for exclusive content and benefits, subscribe today at patreon.com/glasscannon.
---
Download Episode