The Glass Cannon Podcast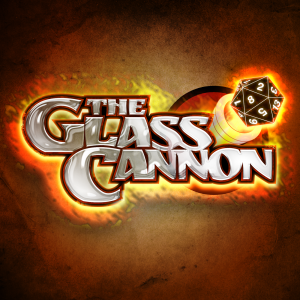 Strange Aeons Episode 38 – Murder, She Boat
July 26, 2022
With the Count's destination now known, the heroes board a boat for a months long journey down the Sellen River. The boys were joined by Paizo's own Erik Mona for a sold out show in Seattle, where they began Book 3 of Strange Aeons and the conversion to Pathfinder Second Edition!
Join Troy Lavallee, Joe O'Brien, Skid Maher, Grant Berger and Matthew Capodicasa as they tour the country playing the Lovecraftian Horror Strange Aeons Pathfinder Adventure Path.
Watch the video here: https://youtu.be/QVrTaBxRkGI
Recap 19:21
Gameplay 30:14
For more podcasts and livestreams, visit glasscannonnetwork.com and for exclusive content and benefits, subscribe today at patreon.com/glasscannon.
---
Download Episode