The Glass Cannon Podcast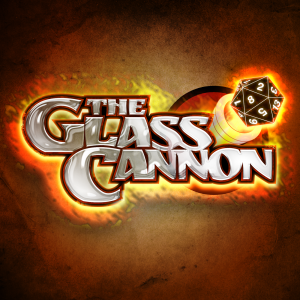 Strange Aeons Episode 35 – G10 to Luna
July 20, 2022
Glass Cannon Live! made its first stop in Milwaukee, WI, as the heroes faced a monumental encounter no one saw coming. The boys were missing Grant for this trip, but special guest Sydney Amanuel stepped in for a night to remember in Brew City!
Join Troy Lavallee, Joe O'Brien, Skid Maher, Grant Berger and Matthew Capodicasa as they tour the country playing the Lovecraftian Horror Strange Aeons Pathfinder Adventure Path.
Watch the video here: https://youtu.be/tNwbUmN-Olo
Recap 24:50
Gameplay 32:57
For more podcasts and livestreams, visit glasscannonnetwork.com and for exclusive content and benefits, subscribe today at patreon.com/glasscannon.
---
Download Episode