The Glass Cannon Podcast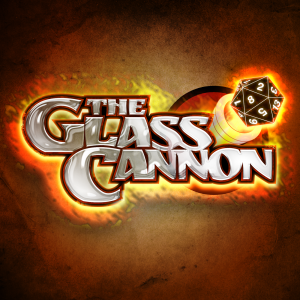 Strange Aeons Episode 27 – One Hundred Dollars
July 06, 2022
Nothing like kicking off a Saturday matinee with a save against DEATH! In one of the most controversial session of Pathfinder ever recorded, the heroes must survive an assassin on their way to Iris Hill! It was another wild show at Helium Comedy Club in Indianapolis that you have to see to believe!
Join Troy Lavallee, Joe O'Brien, Skid Maher, Grant Berger and Matthew Capodicasa as they tour the country playing the Lovecraftian Horror Strange Aeons Pathfinder Adventure Path.
Watch the video here: https://youtu.be/aq1-zi4MR54
Recap 13:57
Gameplay 20:04
For more podcasts and livestreams, visit glasscannonnetwork.com and for exclusive content and benefits, subscribe today at patreon.com/glasscannon.
---
Download Episode