The Glass Cannon Podcast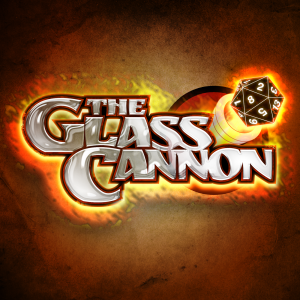 Strange Aeons Episode 11 – Kids in the Hallway (of Blood)
June 08, 2022
The Glass Cannon crew returned to the scene of the crime at The Bootleg Theater in LA for another wild installment of their Strange Aeons campaign! It was the one year anniversary of the first Glass Cannon Live! show and when you start the night submerged in a hallway full of blood, you know it's going to be a fun night!
Join Troy Lavallee, Joe O'Brien, Skid Maher, Grant Berger and Matthew Capodicasa as they tour the country playing the Lovecraftian Horror Strange Aeons Pathfinder Adventure Path.
Watch the video here: https://youtu.be/VxqB7LSJdaE
Recap 15:45
Gameplay 23:41
For more podcasts and livestreams, visit glasscannonnetwork.com and for exclusive content and benefits, subscribe today at patreon.com/glasscannon.
---
Download Episode