The Glass Cannon Podcast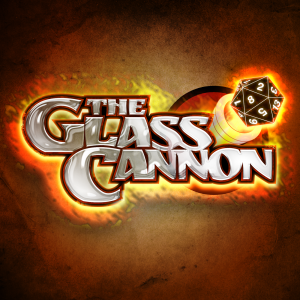 Strange Aeons Episode 8 – I Stole Her Soul
June 02, 2022
We kicked off GenCon 2019 with the first of two sold out shows at the HI-FI in Indianapolis and things were out of control as usual. The secrets of Briarstone Asylum continued to come to light and a familiar face made their not so triumphant return!
Join Troy Lavallee, Joe O'Brien, Skid Maher, Grant Berger and Matthew Capodicasa of The Glass Cannon Network along with special guest Paizo's own Erik Mona as they continue the Lovecraftian Horror Strange Aeons Adventure Path!
Watch the video here: https://youtu.be/p4KWkCCbiJg
Recap 19:07
Gameplay 24:27
For more podcasts and livestreams, visit glasscannonnetwork.com and for exclusive content and benefits, subscribe today at patreon.com/glasscannon.
---
Download Episode