The Glass Cannon Podcast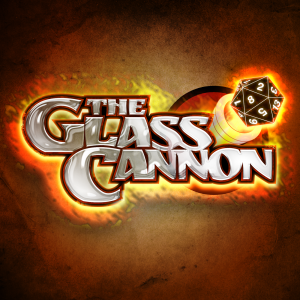 Strange Aeons Episode 6 – What Am I Become?
May 31, 2022
We were SOLT OUT at The Bell House in Brooklyn NYC for another raucous installment of Glass Cannon Live! After being welcomed into the chapel by Winter and her merry band of log-lovers, the party found themselves eye to eye with an actual EYE! With the possibility of freedom and clues to who they are just out of reach, the stakes were higher than ever.
Join Troy Lavallee, Joe O'Brien, Skid Maher, Grant Berger and Matthew Capodicasa as they continue the Lovecraftian Horror Strange Aeons Adventure Path!
Watch the video here: https://youtu.be/tc_p2DwVy8I
Recap 8:32
Gameplay 16:25
For more podcasts and livestreams, visit glasscannonnetwork.com and for exclusive content and benefits, subscribe today at patreon.com/glasscannon.
---
Download Episode