Tend HER Wild Podcast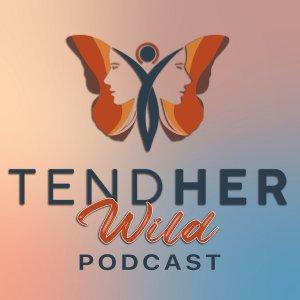 68. Monica Berry: The Alchemy of Sobriety – Despair to Dignity
June 02, 2023
Today's conversation feels like one of the most genuine, raw conversations we have had.  We explore a common issue and yet a topic many avoid talking about: addiction.  We believe this conversation has great healing potential for our listeners, as nearly all of us know someone who is struggling or has struggled with addiction.
In this conversation, we discuss:
Monica's early life as a shy and sensitive young girl in Catholic school who never felt like she fit in.
Monica's unique travels as a child to Guatemala every other year to visit family (her mother is Guatemalan).  These trips connected her to a desire to seek beauty.
The game changer for Monica that brought her popularity, a sense of belonging, and covered her insecurity: drinking alcohol the first time at 16.  She felt like a new personality emerged and finally felt connected to others.
The time she lived in NYC, and  how pivotal it was in cementing her style and aesthetic.
Her 20 year relationship with alcohol that included euphoria and highs, but eventually ended in deep pain, toxicity, and a rock bottom moment.
How Monica was able to hide her alcoholism for a long time, appearing extremely functional, healthy, and happy.
Her path toward sobriety and the new more authentic life that emerged including her beautiful, healing store called Cielo (which she calls her recovery business)
About Monica Berry: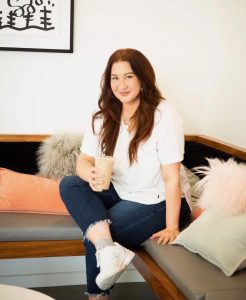 Monica Berry is the founder and owner of Cielo, which means "heaven" in Spanish.
CIELO the brand started in 2001 in NYC when Monica taught herself to sew with a used machine, and created handmade dresses made from vintage patterns from the 50's and 60's. After moving back to Iowa, she began designing and sewing comfortable apparel for women and children for local markets in 2016. Soon after, she invented the Moon Warmers and sold them at markets and local shops. Now, she runs a handmade manufacturing operation in Iowa as well as private label self-care products, and sends them to shops all over the country. In September 2021, CIELO The Shop opened in Iowa River Landing. The first brick and mortar shop carries comfort goods with a metaphysical vibe.   cielogoods.com
Substance Abuse Resources:
If you are someone you know is suffering with addiction, there is help.
Guidelink Center in Iowa City: https://guidelinkcenter.org
Alcoholics Anonymous:  aa.org
Substance Abuse and Mental Health Services Administration: https://www.samhsa.gov
Work with Kate or Betsy:
http://www.katemorelandcoaching.com
http://www.heartlandyoga.com
http://www.dryogamomma.com
Join Us On Retreat:
Join Betsy, Kate & Kimberly at Ballymaloe House in Ireland September 24,-30, 2023: Ireland with Betsy Rippentrop | One Yoga Global
---
Download Episode