Tend HER Wild Podcast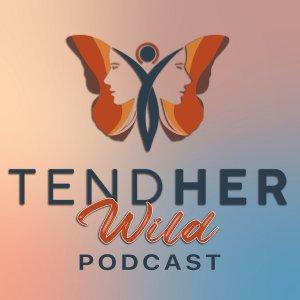 65. Suzi Lula: Permission to Thrive
May 12, 2023
Today we have an extraordinary conversation with a wise spiritual teacher and advocate for mothers, Suzi Lula.
In this episode we discuss:
-How as a child Suzi was both bright eyed and joyful, and also in the darkness of family dysfunction which has led to her deep compassion for every client, student, and mother with whom she works
-Suzi's perspective on how women will save the world from a place of compassion and connectedness
-The art of raising sons and how to keep their sensitivity intact in today's world
-Suzi's deep belief that when women do not take care of themselves that this is a form of narcissism
-How self care (or soul care as she calls it) isn't another thing to add onto your to-do list as a mother, rather it is a mental shift to doing things that connect you with your soul even in the midst of doing dishes
Bio:
Suzi is one of the premier wisdom teachers in the field of spiritual psychology and has a beautiful book called The Motherhood Evolution:  How Thriving Mothers Raise Thriving Children.  She is also the founder of the Spiritual Psychology Academy, a soul care coaching certification for mental health professionals, coaches, educators, mothers, and anyone seeking deep healing in their lives.  She leads Luminous, an online holistic community for women with Dr. Shefali Tsabary.  Susie is also a speaker at the Agape International Spiritual Center under the direction of Michael Bernard Beckwith.  Suzi is also a pianist and composer, is married, and has a son named Will.
To learn more about Suzi:
Instagram: @Suzi.lula
Permission To Thrive Podcast:
Today's episode sponsored by:
Kate Moreland coaching
http://www.katemorelandcoaching.com
Heartland Yoga
Join Betsy at Ballymaloe House, Ireland
September 24-30, 2023
https://www.oneyogaglobal.com/ireland-with-betsy-rippentrop/
www.dryogamomma.com
---
Download Episode