Tend HER Wild Podcast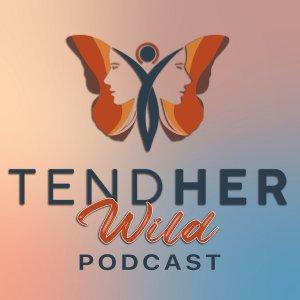 74. The Power and Complexity of Female Friendships
July 14, 2023
On today's episode we discuss female friendships and how they are both amazing and complicated.
Today we discuss:
Betsy and Kate's friendship journey and how they maintain balance and honesty (spoiler alert, it's all about communication!)

The differences between men's friendships and female friendships, and how male friendships are less fragile

Is our capacity to trust and open to our our female friendships effected by the relationship we had with our mother?

The art of discernment in friendships and how you don't need permission to say this isn't healthy or to gently part ways

When we outgrow relationships and crave more authenticity and depth in our connections

Today Kate champions and honors Anne, Kate's long-term friend that has been navigating a family illness with grace.
Today Betsy champions some of her newest friends, Kelly, Lark and Janet, and the depth of connection they forged in a relatively short period of time.
Today's episode sponsored by:
Kate Moreland coaching: http://www.katemorelandcoaching.com
Heartland Yoga: http://www.heartlandyoga.com
Dr Yoga Momma: www.dryogamomma.com
Join Betsy, Kate and Kimberly at Ballymaloe House, Ireland for Yoga & Meditation Retreat:
September 24-30, 2023
https://www.oneyogaglobal.com/ireland-with-betsy-rippentrop/
---
Download Episode