Tend HER Wild Podcast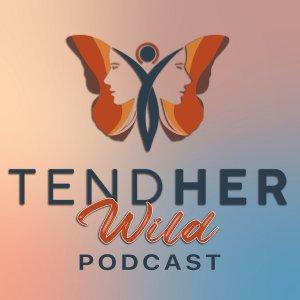 73. Andrea Belk Olson: The Art & Science of Business
July 07, 2023
We get down to business in today's conversation with entrepreneur, author, speaker and business advisor Andrea Belk Olson.
In today's episode we discuss:
How Andrea was writing business plans as a teenager, long before she ever took a business course.

Andrea's balance of logic (from her Dad) and artistic creativity (from her Mom) that have served her well in her career.

Her love of travel and the favorite place she has visited.

Why Andrea believes the art of business is as important as the logic side, but her perspective that too often the logic side runs the show and short changes a lot of ideas that just need incubation time.

How she considers her business a "change agency".

The 3 characteristics of leaders she likes to work with: Optimism, Courage, and Joy.

About Our Guest:
Andrea Belk Olson is a trained behavioral scientist, a differentiation strategist and a customer centricity expert.  She teaches executives the art and science of differentiation through understanding customer behavior and serves as a fractional CMO for select multibillionaire companies.  She is also the author of What to Ask: How To Learn What Customers Need but Don't Tell You.  She is an ongoing contributor to multiple major publications including The Harvard Business Review, Entrepreneurial Magazine, Chief Executive Magazine, and Rotman Business Magazine.  She is a world traveler, having visited over 12 countries in her early career..  She also serves as an instructor for the University of Iowa Venture School and business coach for the Tippie School of Business start-up incubator. 
To learn more about Our Guest:
Today's episode sponsored by:
Kate Moreland coaching: 
http://www.katemorelandcoaching.com
Heartland Yoga: 
http://www.heartlandyoga.com
Dr Yoga Momma: www.dryogamomma.com
Join Betsy at Ballymaloe House, Ireland for Yoga & Meditation Retreat:
September 24-30, 2023
https://www.oneyogaglobal.com/ireland-with-betsy-rippentrop/
---
Download Episode