Talk More Talk: A Solo Beatles Videocast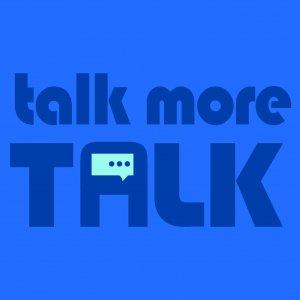 Latest Episodes

April 27, 2021
Do the three existing "best of" George Harrison compilations properly represent his body of work? We explore the three albums, rate their strengths and weaknesses, and propose what we'd like to see in a future compilation.    @talkmoretalk1 talkmoresol..

April 13, 2021
We're back and ready for a new challenge: choose 15 songs from Paul McCartney's albums (and songs from movie soundtracks) from 2000-2020 for a fictional compilation album. Think of it as "Pure McCartney, Part II." Each of us will share our picks (five at.

April 08, 2021
TMT Hosts Ken Womack and Kit O'Toole discuss their new book Fandom and the Beatles: The Act You've Known for All These Years. The book features chapters by prominent scholars about all aspects of fandom, from tribute bands to social media to fan fiction..

March 23, 2021
In this episode we review his brand-new EP and discuss his news concerning his 2022 tour and autumn EP. Plus Ken Michaels shares all the other latest news.   https://www.facebook.com/talkmoretalkvideocast https://www.youtube.com/channel/UC7rNO8_kPBH-caQH.

March 10, 2021
In the first of an occasional series, we rank the tracks of a solo album. We start with George Harrison's 1987 comeback album Cloud Nine. Each of us rank the songs from least favorite to best, and we invite you to play along! Plus Ken Michaels shares the.

February 23, 2021
In this episode, we each create our fantasy solo compilation album featuring the following: four songs each from John, Paul, George, and Ringo. Only album tracks are allowed (no standalone singles), and no live cuts. What are your picks? Plus Ken Michael.

February 12, 2021
Throughout their solo careers, John, Paul, George, and Ringo covered songs from a variety of genres. In this episode, we each reveal our picks of some of the best, from pop to rock to reggae. Plus Ken Michaels shares the latest news. www.talkmoretalk.com.

January 29, 2021
In marking producer Phil Spector's recent passing, we'll explore his work with the Beatles on Let It Be and how that led to his collaborations with George Harrison and John Lennon. We're thrilled to welcome guest Jason Kruppa, host of the excellent podca.

January 12, 2021
In the first episode of 2021, we each create our own McCartney album taking four songs from all three "McCartney" albums. It's a mix tape, 2021 style! Which songs would you choose to create the perfect "McCartney" LP?  Plus Ken Michaels shares the latest.

December 23, 2020
It's finally here--the release of Paul McCartney's third eponymous album! Joined by Ken Womack, we'll review the new disc on this supersized episode. Ken Michaels will also share the latest news, and we'll ring out this rather interesting year.  What are.