Talk More Talk: A Solo Beatles Videocast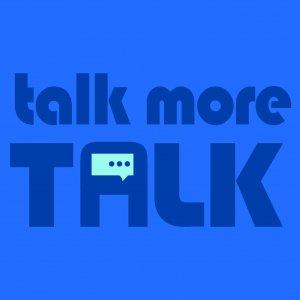 Latest Episodes

November 09, 2021
Paul McCartney has chosen to tell his life story through his music rather than a traditional biography. However, since its release, the two-volume work has generated some controversy. In this episode

October 26, 2021
After a year-long delay, the Let It Be box set (as well as vinyl configurations) was finally released. In this episode we take a close look at the book, remastered album, Glyn Johns mix, and the outta

October 13, 2021
In the latest edition of our "Another Listen" series, we take a second look at John Lennon's most controversial album, 1972's "Some Time in New York City." Did it deserve the lukewarm critical and com

September 28, 2021
In this episode, we take a close look at Ringo Starr's latest EP.  Plus Ken Michaels shares the latest news. What do you think of the new record?    talkmoretalk.com talkmoresolotalk@gmail.com @talkmo

September 15, 2021
We're back with a new episode, this time celebrating the 40th (!) anniversary of Ringo Starr's album "Stop and Smell the Roses." We explore its singles, videos, and much more.    talkmoretalk.com talk

August 24, 2021
Talk More Talk digs deep into the 50th Anniversary Edition of "All Things Must Pass," and you're invited! 2Legs cohost Andy Nicholes joins us as we discuss the remixes, outtakes, demos, and much more.

August 10, 2021
We are delighted to welcome back TMT member Ken Womack and past guest Jason Kruppa to discuss their new book "All Things Must Pass Away: Harrison, Clapton, and Other Assorted Love Songs." Join us as w

July 27, 2021
The much anticipated documentary "McCartney 3,2,1" finally debuted on Hulu, featuring producer Rick Rubin interviewing Paul McCartney about his life in music. We review the six episodes, discussing th

July 13, 2021
We're back to kick off our "MACCA-Month" with another listen to Paul McCartney's 1983 LP. Is it fair to call it a collection of "Tug of War leftovers," or is it an under-appreciated work?   @talkmoret

June 22, 2021
Considering all the albums the Beatles released during their solo careers, what was the greatest "one-two punch"--that is, two strong albums released sequentially--from each artist? For this episode, we will each select the best "one-two punches" from ea.