Talk More Talk: A Solo Beatles Videocast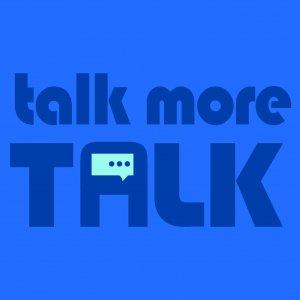 Latest Episodes

February 23, 2021
In this episode, we each create our fantasy solo compilation album featuring the following: four songs each from John, Paul, George, and Ringo. Only album tracks are allowed (no standalone singles), and no live cuts. What are your picks? Plus Ken Michael.

February 12, 2021
Throughout their solo careers, John, Paul, George, and Ringo covered songs from a variety of genres. In this episode, we each reveal our picks of some of the best, from pop to rock to reggae. Plus Ken Michaels shares the latest news. www.talkmoretalk.com.

January 29, 2021
In marking producer Phil Spector's recent passing, we'll explore his work with the Beatles on Let It Be and how that led to his collaborations with George Harrison and John Lennon. We're thrilled to welcome guest Jason Kruppa, host of the excellent podca.

January 12, 2021
In the first episode of 2021, we each create our own McCartney album taking four songs from all three "McCartney" albums. It's a mix tape, 2021 style! Which songs would you choose to create the perfect "McCartney" LP?  Plus Ken Michaels shares the latest.

December 23, 2020
It's finally here--the release of Paul McCartney's third eponymous album! Joined by Ken Womack, we'll review the new disc on this supersized episode. Ken Michaels will also share the latest news, and we'll ring out this rather interesting year.  What are.

December 01, 2020
Beatlefan's Al Sussman rejoins us to remember John Lennon's life and legacy, 40 years after his tragic death. We share how Lennon impacted our lives, and also our favorite JL tribute songs. Plus Ken Michaels shares the latest news, including updates on M.

November 17, 2020
Our series "Another Listen" returns, this time with George Harrison's Extra Texture (Read All About It). How has it aged 45 years later? Did it deserve the critical drubbing it received upon its release? Share your thoughts! Plus Ken Michaels shares the .

November 03, 2020
In this episode we take a closer look at the new John Lennon compilation Gimme Some Truth: The Ultimate Mixes. Which remixes work best? Plus Ken Michaels shares the latest news, including the latest details about McCartney III. www.talkmoretalk.com Faceb.

October 20, 2020
The Fab Five reunite! Ken Womack returns to talk about his latest book John Lennon 80: The Last Days in the Life. Plus Ken Womack shares the latest news, and Ken Womack shares his experience participating on the recent ABC 20/20 special on John Lennon. w.

October 06, 2020
To celebrate what would have been John Lennon's 80th birthday, we are pleased to welcome Dave Morrell. Beginning as a teen in the 1970s, he amassed such an impressive collection of Beatles memorabilia that when John Lennon heard about it, he promptly ask.