Talk More Talk: A Solo Beatles Videocast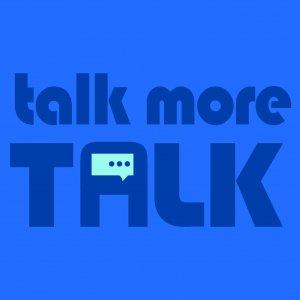 Latest Episodes

February 22, 2022
By the end of the 1970s, Ringo Starr's was a far cry from the success of 1973's "Ringo." After scoring a number of hit singles after that, his winning streak seemed to run out, with albums such as "Ri

February 08, 2022
In celebration of (upcoming) Valentine's Day, we share our picks for the best love songs from the solo era. What are your favorites?  talkmoretalk.com talkmoresolotalk@gmail.com @talkmoretalk1 https:

January 25, 2022
While the Beatles helped pioneer the modern music video, they continued creating fun and interesting clips for their 70s singles. For this episode, we explore some of our favorite videos.   talkmoreta

January 11, 2022
We're back with our first episode of 2022, marking the 50th anniversary of Wings' debut album "Wild Life." We examine how the album has held up over five decades, how the album kicked off the Wings ph

December 14, 2021
Our final show of 2021 reviews our favorite Beatles and solo-related items of the year, and we discuss what we hope to see in 2022. We also play tribute to Michael Nesmith, a friend of the Beatles and

December 07, 2021
November 29, 2021 marked the 20th anniversary of George Harrison's passing. Special guest Steve Matteo (author of The Beatles' Let It Be [33 1/3 series]) joins us as we celebrate Harrison's legacy and

November 29, 2021
Joined by bassist John Montagna, the Talk More Talk gang discusses part three of "Get Back" and its impact on Beatles history.  Thank you for joining us on this "long and winding road"!   talkmoretalk

November 27, 2021
Ken Womack reunites with the Talk More Talk gang to discuss parts one and two of "Get Back." Part three will be discussed on Sunday, Nov. 28 at 9 pm ET on our YouTube channel, so join us then.  Part t

November 23, 2021
Before the big "Get Back" weekend, we decided to play a round of our popular "Wrack My Brain" game. We will ask each other questions to answer off the top of our heads that are strictly opinions, e.g.

November 09, 2021
Paul McCartney has chosen to tell his life story through his music rather than a traditional biography. However, since its release, the two-volume work has generated some controversy. In this episode