Podcast Statistics
Powerful Analytics to Track Your Progress
Numbers you can trust since 2007
You want to measure your show's performance, but you don't want podcasting to be complicated. Blubrry takes care of it all for you!
Podcast Statistics Plans
Free
Total & Downloads

Platforms

Client Apps (top 10)

Distribution

Traffic Sources (top 10)

Certified-on-Demand

World Geographics (top 10)

Geo-Location
Standard
Total & Downloads

Platforms

Client Apps (all)

Distribution

Certified-on-Demand

World Geographics (all)

Trending

Geo-Location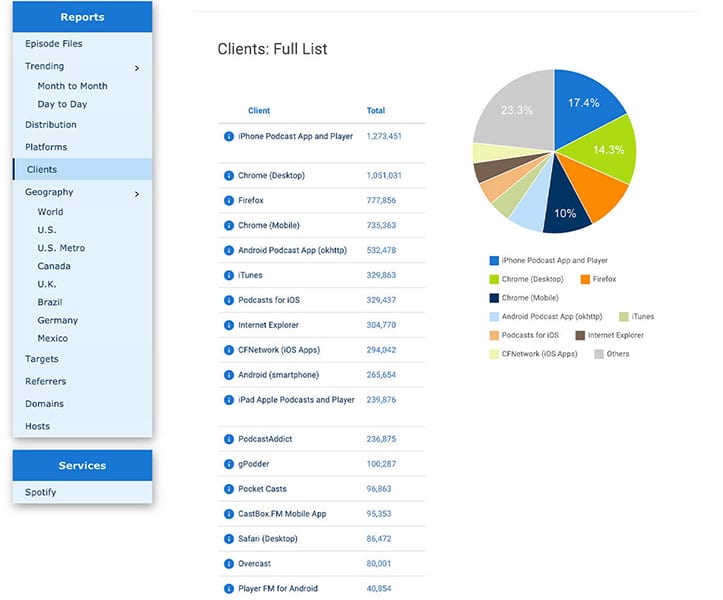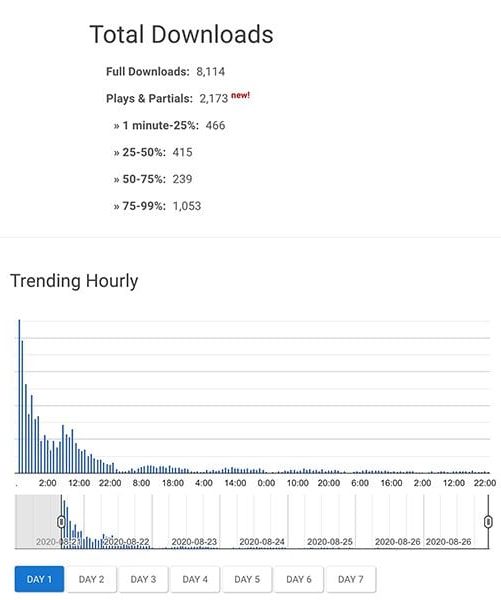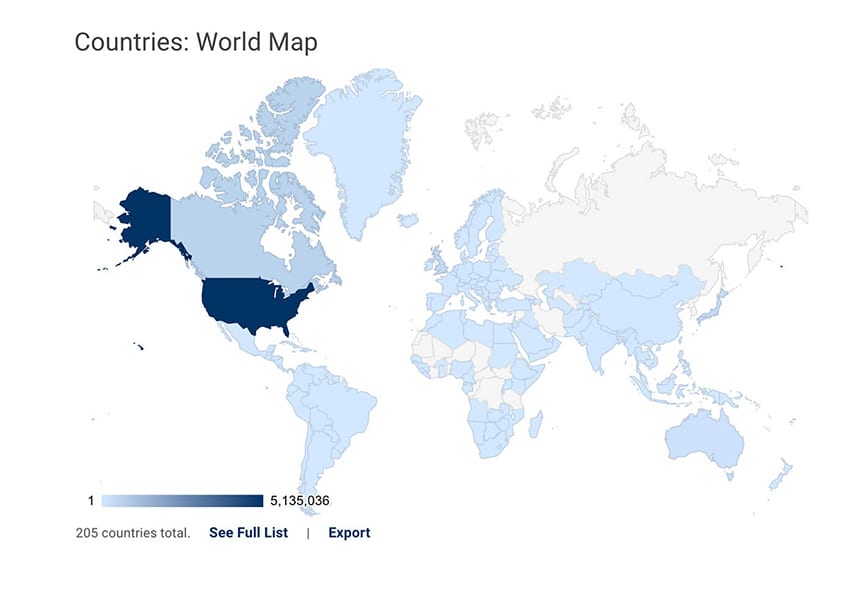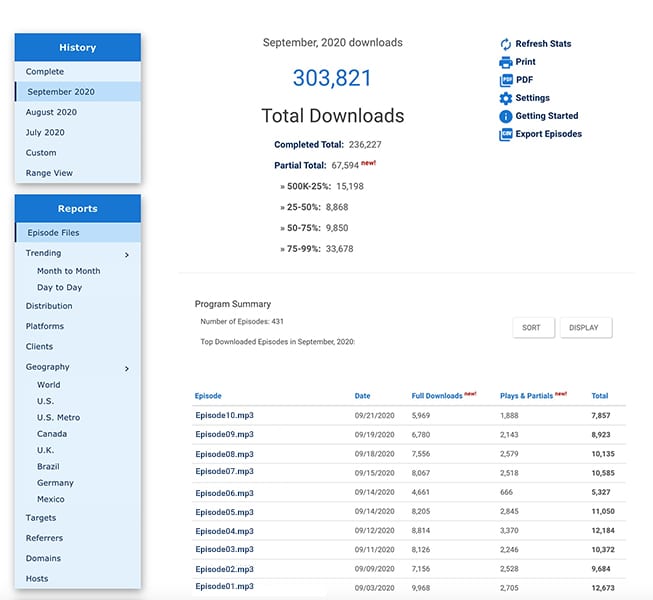 Get The Most Powerful Podcast Statistics Available
Distribution to podcast directories, apps, phones and browsers
Simple, intuitive reporting interface
Trending hourly data
Clients and applications (Apple, Android, Chrome, etc.)
Country and state geographies as well as U.S metro areas (U.S., Canada, etc.)
Accurate download totals
Platforms and operating systems (Windows, Mac, Linux, etc.)
Traffic sources (website origin of downloads from web browsers)
Easily export your reports (PDF)
Numbers You Can Trust
IAB Certified Compliant Statistics
The Interactive Advertising Bureau (IAB) sets standards for the internet
advertising industry.
Blubrry stats are IAB v2.0 certified compliant by the Interactive Advertising
Bureau Tech Lab for Podcast Measurement Compliance, meaning
advertising agencies and organizations will trust your podcast stats.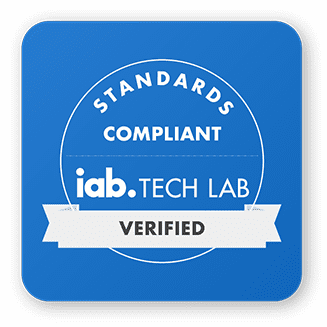 Accurate & Reliable Podcast Statistics
Blubrry Podcast Statistics is designed specifically for measuring podcast downloads.
Unlike regular website statistics, we take into consideration unique internet addresses, resuming downloads, duplicate requests, and network errors, web crawlers, bots, etc, to filter out data that would otherwise inflate your statistics.
We do this to provide you with the most reliable data that is certified on how and where your podcast listeners consumed your content.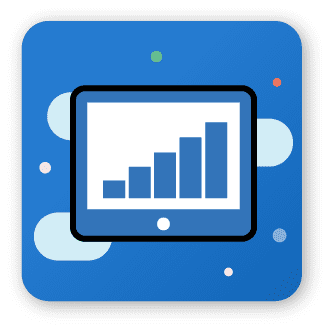 Advanced Statistics
Advanced Statistics available to podcast hosting customers only provide unparalleled insight into your show.
Play and Partial reporting allow you to see the look at percentage data – how much of the episode was listened to. We analyze data to provide you the insights you need to determine if you are keeping your audiences attention. No one in the podcast industry provides this level of analytical data.
Get More Information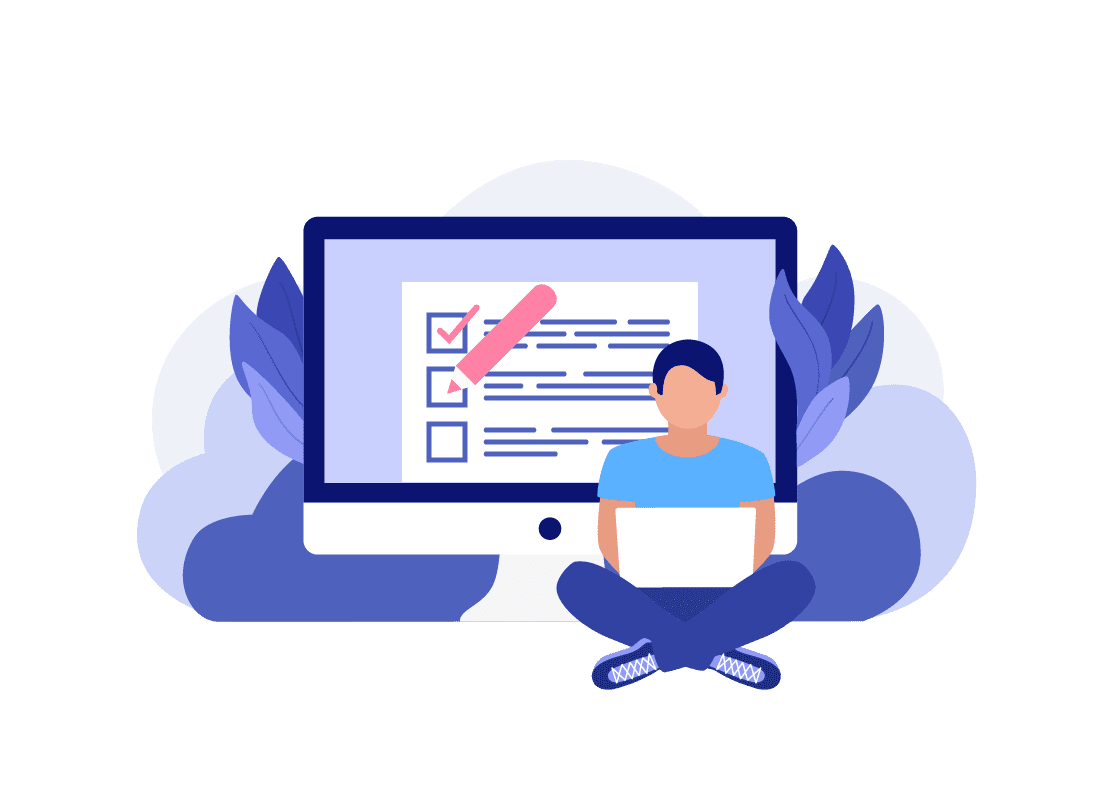 Frequently Asked Questions
Is Advanced Stats data found in my overall stats numbers?
Advanced Statistics have a separate reporting section of its own on each page that has a download report.
Will I get full, play and partial data for past episodes, or only for newly published episodes, when I sign up for Advanced Statistics?
We wish we had a time machine, but you will only get partial play data for new episodes upon signing up for Advanced Stats.
I'm not a numbers person… are Advanced Stats just for super techie podcasters?
No, not at all. We break out the information in easy to-read play percentages to empower you to make great programming decisions for your show.
How do I get IAB Certified Podcast Statistics?
You need to be a Blubrry Podcast Hosting customer to get IAB certified compliant podcast statistics. You can start a free 30 day trial today!