Scoops with Danny Mac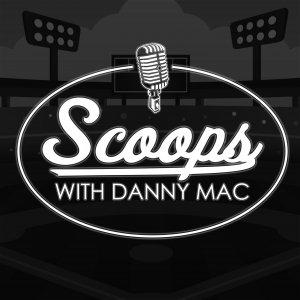 Latest Episodes

January 07, 2022
We talk a lot about the incomplete Blues team, once again hit with Covid. One good thing to come from so many players being out is that we've learned about the incredible depth in the Blues club. We a

January 06, 2022
"The Kilcoyne Conversation" with former NFL agent Jim Steiner. Working with Jerry Rice, William "The Refrigerator" Perry, and how Trent Green ended up on the Rams.

January 05, 2022
To prepare for the MLS Draft and the potential of 4 Billikens being taken in the first round, Travis Clark of Top Drawer Soccer joins Carter to explain the nuances of the Draft, what a Generation Adid

January 05, 2022
Yepez, Gorman and Donovan. Brian Walton talks about those three players and where they fit for this year. We also talk about the potential successor for Yadier Molina and how it could be someone diffe

December 31, 2021
A baseball year in review with Ben Frederickson of stltoday.com. Next year will be quite interesting with the new manager, a new CBA and the last year of Wainwright and Yadi. But first we look back at

December 29, 2021
We discuss the top 5 prospects in the Cardinals system according to Brian Walton's website, thecardinalnation.com and also the biggest stories of the year. Can Delvin Perez put together enough of a de

December 24, 2021
Mizzou's week likely left Reed-Francois with some tough questions to address. A lackluster performance in the Braggin' Rights game and a poor showing in the stands. Ben Frederickson explains how Cuonz

December 22, 2021
A look at the minor leaguers playing winter ball. Surprisingly, the Cardinals look to have a stock of catchers doing well in the farm system. Brian Walton gives us a guesstimate of how many first base

December 21, 2021
"The Kilcoyne Conversation" with Charlie Marlow my Fox 2 colleague as he gets ready to leave TV. His favorite moments, some Spags talk, Jeff Fisher talk, as well.

December 17, 2021
St Louis Native Bennett Durando of the USA Today Network and the Montgomery Advertiser joins Billiken Babble to get SLU nation prepared for their next top 25 matchups against the Auburn Tigers (War Ea