Scoops with Danny Mac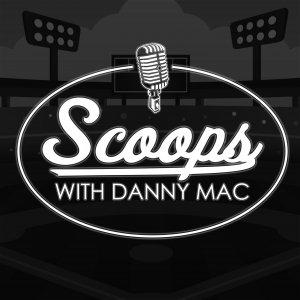 Latest Episodes

May 19, 2022
It is a champions edition of this week's Inside the Lines High School Sports Podcast with Jim Powers. We first chat with Lou Mazzocco from the Missouri State High School Activities Association about t

May 17, 2022
"The Kilcoyne Conversation" talking St. Louis Blues" playoff matchup vs Colorado Avalanche with Jeremy Rutherford. Stopping MacKinnon, Makar, pressure on Av's.

May 16, 2022
When Cary Cozby Speaks, Tiger Woods Listens - Southern Hills Country Club's director of golf personally showed Woods the course's nuances during the 15-time major champion's recent PGA Championship re

May 13, 2022
Blues move on to face the Avalanche. We take a look at the Notes' success and what they need to do going up against a very good Colorado team. Does Tarasenko still want out? With as beloved as he is n

May 13, 2022
"The Kilcoyne Conversation" with the original St. Louis Ram Kevin Carter.  Getting picked by Rams, His exit from Rams, believing in Vermeil, and wishing the NFL never left STL.

May 12, 2022
In this week's Inside the Lines High School Sports Podcast with Jim Powers, we continue to catch up with some of the great spring sports coaches to talk about their teams and how they are preparing fo

May 11, 2022
A visit about Cardinals minor leagues and the big news yesterday regarding Paul DeJong. We hear Brian Walton's thoughts on the longevity of Dejong's demotion and Kramer Robertson's call-up. We also ge

May 10, 2022
"The Kilcoyne Conversation" with Joe Buck on move to ESPN leaving Fox Sports after nearly 3 decades, and Monday Night Football excitement.

May 09, 2022
We talk golf tips with Perlie and hear a great interview with golf legend, Tom Watson. He talks about the beginnings of his career, his dad getting him into golf, who he emulated and the common miscon

May 06, 2022
"The Kilcoyne Conversation" with Jameson Williams. From St. Louis to the NFL. From the University of Alabama to getting drafted 12 overall to the Detroit Lions.