Scoops with Danny Mac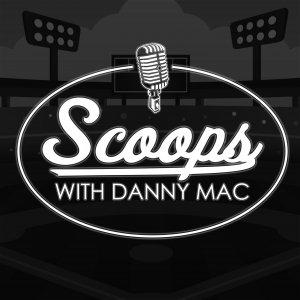 Latest Episodes

June 01, 2023
The Kilcoyne Conversation with Willie McGee the Cardinals Hall of Famer. On his family, his career, living with Ozzie Smith, playing for Whitey Herzog and Tony La Russa.

June 01, 2023
Could we see Moises Gomez in St. Louis this year? We start there with Brian Walton today. An update on power-hitters, Jordan Walker and Luken Baker. Brian names his "Player of the Month" and it may su

June 01, 2023
In this week's edition of the Inside the Lines High School Podcast with Jim Powers, we talk with Lafayette girls' soccer coach Ryan Butchart about the Lancers advancing to the Class 4 state semifinals

May 30, 2023
Gardening gripes, coaching legacies/branches and branches and talking Mike Matheny to start this week's conversation with Martin Kilcoyne. We reflect on Rick Hummel's passing and what he meant to the

May 28, 2023
This weeks guest is Director of Golf at Bellerive Country Club, Mike Tucker. We talk 2026 BMW Championship, 2030 Presidents Cup and much more. Learn how and why Bellerive CC is keeping St Louis in the

May 25, 2023
In this week's edition of the Inside the Lines High School Sports Podcast with Jim Powers, we first talk with Ursuline Head Soccer Coach Theresa Kaiser about the Bears season and we preview this week'

May 24, 2023
Brian Walton is here with an update on the Cardinals minor leagues. The latest on Jordan Walker and his swing adjustments. We look at Oscar Mercados promotion and his hot bat plus Dakota Hudsons ret

May 22, 2023
A sit down with David Feherty. We talk his move to LIV and the possible resurgence of his tv show. Plus, as always, some funny stories!

May 22, 2023
We start with a wifi gripe and poor fashion choices this morning with Martin Kilcoyne. We talk Cardinals outlook as they've gotten more on course. What is the future for Paul Dejong now? Oscar Mercado

May 19, 2023
The Cardinals are rising to the occasion lately and we talk it over with Ben Frederickson. Can we say that Willson Contreras is the catcher now? We take a look at the power coming from the team and if