Protrusive Dental Podcast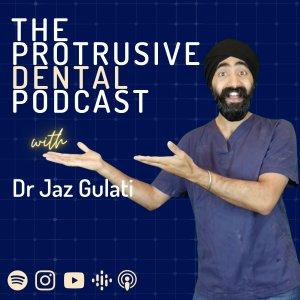 How Much Income is Enough for Dentists? – IC022
May 31, 2022
How much money is enough? Let's face it, General Dentist is one of the most challenging jobs in the world – what level of income is worth the stress and health risks? This is a very personal question and will vary according to each Dentist's money mindset and personal values. Dr. James Martin joins us again to discuss personal finances for Dentists.
https://youtu.be/QwtQ43cU2uY
Check out this full episode on YouTube
"Your rich life is determined by your little network, your family, your friends, your nearest and dearest – THAT is worth more than any amount of money." Dr. Jaz Gulati
The highlights of this episode:
4:28 How much money is enough for Dentists?
11:42 How does one decide how much money is enough for them?
15:16 When do you envision Retirement?
18:57 Financial Independence
23:23 Importance of Saving
36:40 Should associates look towards practice ownership?
41:41 Summary Points
Check out this book recommended by Dr. Jaz: I Will Teach You To Be Rich By Ramit Sethi
If you enjoyed this episode, do check out Money – 5 reflections to help you get started with Investing
Full episode transcript available within 72 hours!
---
Download Episode