Protrusive Dental Podcast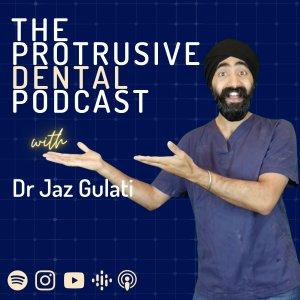 A 'Secret' Interview(!) with Smile Direct Club – PDP115
May 16, 2022
This was the most difficult interview I ever recorded for Protrusive Dental Podcast. I was approached by a representative from Smile Direct Club to appear on the podcast. I had mixed feelings but knew this was an opportunity to ask some good questions and gain an insight into how this active and significant stakeholder in clear aligner therapy (whether we like it or not) operates.
https://youtu.be/6Sjwr52_EkM
Video to this episode has not been made public and only those with a link can watch it – OR on the Protrusive APP releasing for general sale next week
Protrusive Dental Pearl: In terms of efficiency in doing your IPR, be sure to plan your IPR and your ClinCheck so that a lot of the IPR happens in one go when the contact is more aligned. 
The highlight of this episode:
10:13 Current market trends for clear aligners
12:59 Animosity Between Smile Direct Club and Dentists
17:19 Patients that are suitable for Smile Direct Club
19:33 Smile Direct Club's Workflow/Patient Concern
30:32 Patient Education about Direct Smile Club
33:44 SDC's 'Lifetime' Aligners?
37:11 SDC's Night Time Aligners?!
43:20 SDC's pop up shop within Dental Practice
46:55 Dental Boards vs Smile Direct Club
53:16 Patient Support Network?
If you enjoyed this episode, you will also like GDP Alignment vs Specialist Orthodontics
---
Download Episode