Popular Pig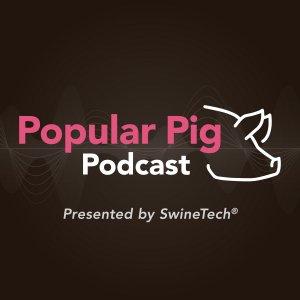 Labor and Immigration Reform in Agriculture | Kyle Farmer
January 05, 2023
About the Guest
Kyle has a passion for teaching. He discovered this passion while working for Kaplan Test Prep as he finished his Political Science degree at Texas A&M University. He has carried this passion throughout his legal career, teaching clients as he helps them to find and understand legal pathways out of labor bottlenecks. His innovation in solving perpetual labor shortages for businesses came shortly after graduating from Vanderbilt Law School. He and his wife, Natalie, began working on various types of immigration visas for their family construction business in Iowa. It was from their perspective as employers that they were able to see the vision for what could be accomplished through foreign recruitment and legal immigration. Kyle and Natalie have built a thriving practice from solid, creative, forward-thinking solutions that provide much-needed relief for their many clients throughout the United States. With one baby boy, three young daughters, and counting, Kyle enjoys spending time with his family on their property in the country, riding four-wheelers, hunting, and raising hogs.

What can you expect to learn from this episode of Popular Pig?
Defining animal welfare and animal ethics.
The 5 freedoms and 5 domains models of animal welfare.
What it means to live a good life and how that is defined.
What it means to have a humane death and how that is defined.
How we can best communicate with others about animal welfare.
What we can be proud about regarding animal welfare.
Dr. David Beggs "golden nugget".
---
Download Episode