Popular Pig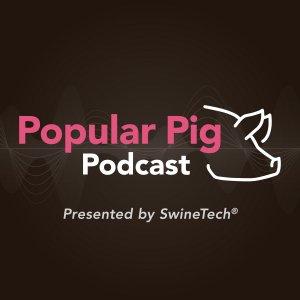 Transforming Education In The Swine Industry | Dr. Márcio Gonçalves
April 07, 2022
About the Guest
Dr. Márcio Gonçalves graduated in Veterinary Medicine from a leading university in Brazil. After working in commercial swine production, he pursued his Ph.D. from Kansas State University in Applied Swine Nutrition. Upon graduation, he worked as a global swine nutritionist for a major swine genetic company, working with producers from over 20 countries, and has conducted 120 swine-related experiments to date. Currently, Márcio is the founder and CEO at Swine it, with a mission to positively impact 300,000 swine professionals through knowledge dissemination by the end of 2023.
Dr. Márcio Gonçalves
What can you expect to learn from this episode of Popular Pig?
How SwineIt was founded
Why education in the swine industry need to change
How education is evolving in the swine industry
Who the target audience will be as education changes
How we can inspire the next generation to become leaders in the swine industry
Dr. Márcio Gonçalves "golden nugget"
---
Download Episode