Popular Pig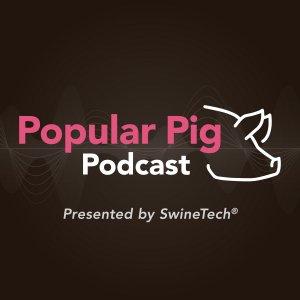 Biosecurity: The Intersection of Human Health & Animal Agriculture | Dr. Jose Ramirez
October 05, 2023
About the Guests
Dr. Ramirez developed or co-developed the first accelerated hydrogen peroxide (AHP®) disinfectant formulations, including the first AHP® reuse medical sterilant, the first AHP® antimicrobial hand wash, and the first AHP® teat dip amongst many others. After leaving Virox®, Dr. Ramirez went on to a 12 year career at Diversey Corp., where he ended up leading the Global Research & Development Division with a $60 Million budget spread over 15 countries. He holds more than 20 issued or pending patents ranging from cleaning & disinfection, to water treatment and chemical process sensors & controls. His first patent was filed in 1999 – the first AHP® formulation. Currently, Dr. Ramirez serves as Lead Science Advisor to Clipper Distributing Co. (St. Joseph, MO) in support of the company's AHP® farm disinfectant Intervention

.
Dr. Ramirez has more than 15 years of experience in disinfectant formulation development as applied to infection prevention and biosecurity in a variety of markets. He has started two companies based on his inventions and has won several business pitch competitions. He has been featured and interviewed several times in the press. He has also served as technology lead for due diligence in many M&A deals, including a $477 million investment by private equity in JohnsonDiversey Inc. and the sale of Diversey Inc. to Sealed Air Corp. for $4.3 Billion.
Dr. Ramirez received his BS in Mechanical Engineering in his native Venezuela in 1991, and received MS and PhD degrees in Chemical Engineering from the University of Colorado at Boulder in 1995 and 1998 respectively. He holds a Management & Leadership certificate from MIT Sloan and completed the Innovation Leadership Program at the Kellogg School of Management, the Technology Management Program at CalTech, as well as the Open Innovation Program at the UC Berkeley Haas School of Business.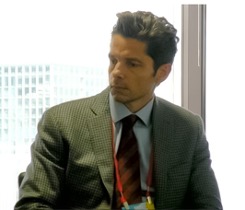 What can you expect to learn from this episode of Popular Pig?
Dr. Jose Ramirez's background and path to the swine industry.


Transferable Knowledge from Human Health Disinfection to Animal Production: We'll delve into the key learnings from human health disinfection that can be applied in the veterinary or animal production sector. This will provide a deeper understanding of how principles and practices in one field can be beneficially implemented in another.


Critical Areas for Producers to Minimize Outbreaks and Transmission: We'll identify the crucial areas that producers should focus on to reduce the risk of disease outbreaks and transmission. This will give you a clear direction on where to concentrate your efforts for maximum impact.


Importance of Application Process and Protocol in Disinfection: We'll discuss why the application process and protocol are as important as the choice of disinfectant itself. Through this, you will understand how a good application process can optimize the effectiveness of a disinfectant.


Perspective on Disinfectant Rotation: We'll share insights on the concept of rotating disinfectants – whether it's effective, necessary, and how it can be done properly. This will shed light on a commonly debated topic in the field of disinfection.The Single Most Important Step to Improve Cleaning and Disinfection: Finally, we'll reveal the one thing that, if done, could significantly improve the quality of cleaning and disinfection on your farm or operation. This advice could potentially be a game-changer for your health management strategies.


Dr. Ramirez's "golden nugget"

---
Download Episode