Podcast Insider
Advanced RSS Features: Podcasting 2.0 – PCI 335
March 02, 2023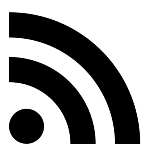 Blubrry is dedicated to implementing Podcasting 2.0 features; today we'll be exploring what some of these features are and how they work within the Blubrry Podcasting platform.
We hope you enjoy today's episode of Podcast Insider; we've worked hard to ensure that you're getting the best podcast knowledge. We'll still be periodically having guests, so if you're interested in being featured reach out to the team.
Today's Hosts: Todd Cochrane and Mike Dell
What is RSS and why is it important to podcasting?
RSS is an OPEN web standard (not owned or controlled by anyone) 

It's the primary way that podcasts are distributed

It is what keeps podcasting an open medium that is not cancelable 

What is the Podcasting 2.0 project? 
It's an open project to add features to RSS

It's an open directory of podcasts (podcastindex.org)

It's a way to monetize podcasts via Value4Value rather than advertising

What new features are available through the Podcasting 2.0 project?
Live Item – Allows you to announce via your RSS feed that you are going live. Adds the ability to listen/watch live without leaving your podcast app.

V4V – Allows satellite streaming and boosts donations and comments via lighting (bitcoin)

Transcripts / Closed captioning – Your transcript link in the feed can be viewed on apps that allow it. It also can be viewed on closed caption-capable players/apps. 

Credits – Who are your hosts, guests, producer and so on? Like movie credits right in your RSS feed 

TXT – An open tag for codes and other things to prove ownership once the email address is removed from the feed.

Location – Allows you to set the location of your show or an episode. 

Cross-app comments – This allows people to comment on your episode no matter which app they are using, without leaving the app. 

GUID – A behind-the-scenes tag that identifies your podcast no matter where you host or move to. Kind of an ID number for your show.

Funding – A place to put your donate link, such as Patreon, PayPal, Buymeacoffee or donate page right in the feed for apps to show.

And more!

Why is Podcasting 2.0 important?
It allows for innovation in the podcast industry

It helps keep podcasting a free and open standard for the open web

It offers alternative funding for shows thorough V4V

Read more here

Got a subject you would like us to cover on the show, Drop an email to mike@blubrry.com (audio, text, video), and we may use it. You can also post a question on the Blubrry Podcasting Facebook group.
The best place for support with any Blubrry product or service is our ticket system (https://blubrry.com/support/). Tickets give the whole team access rather than direct emails or calls.
Fill out our listener survey at surveys.blubrry.com/podcastinsider
Schedule a one-on-one with Todd (hosting customers only). Email todd@blubrry.com

Schedule a tech checkup with Mike (hosting customers only). Email mike@blubrry.com

Send us your podcast sticker and a self-addressed stamped envelope (SASE) and we will send you a Blubrry care package.

Our mailing address:

Blubrry – MacKenzie

150 E. Campus View Blvd. #180

Columbus, Ohio 43235
---
Download Episode