Podcast Insider
The Best Time To Publish Podcasts – PCI 305
July 28, 2022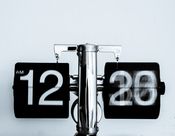 When should you publish your episodes? There might be a best time to publish podcasts, but it requires a bit of digging to find out what is best for you. This episode we discuss publish times, Spotify podcasting progress, Value 4 Value in podcasting and mistakes to avoid when starting your podcast.
Thanks for joining us on this episode of Podcast Insider. Looking to be a guest on the show? Let us know. Emails are listed at the bottom of show notes.
News
Spotify earnings meeting: They're getting rid of Car Thing as they could never come to a solid price, podcast engagement grew 'double digits' year over year, podcasts generated €200 in 2021, and lots more, read a different article here.

Most podcast listeners also listen to radio (says this survey)

Todd and Mike both are experimenting with Value 4 Value.  

Best Practice
Investigate the Best Time to Publish Your Podcast
You have at least an inkling of when people are listening to your new episodes simply because you have a feel for your audience. But, to get an even better understanding, take a look at your Blubrry stats. Our stats can make it clear the time of day and make adjustments accordingly.
Blubrry News
Blog Post: Tips for Networking by Meryl Klemow. Definitely read this if you're headed to Podcast Movement next month.

Support might be a bit slower than normal next week. The whole team is meeting (in person). We will try to get to you as best we can. Thanks for understanding!

Episode might be a day late next week, we'll see when the team finds the time to record.

4-5 major announcements leading up to Podcast Movement

Blubrry Pro Tip
Avoid this Podcast Mistake that a Young Start-Up Owner Made

Question of the Week
Question: How important is good audio for a podcast?
Answer: Very important. Do your best, but the main thing is do not make it painful to listen to. Bad audio will screw up good content, but good audio will make bad content sound almost good.
Make sure your levels are such that if someone is listening to your show on a play list and it goes to the next show in their list, that the levels do not jump or drop too much. The standard is -16 lufs. If you don't have a way to check lufs, then -3 to 0 db on a standard meter is close. Auphonic is a good tool to level your audio before the final mp3 output for your podcast.
Got a question you'd like us to answer on the show? Drop an email to mike@blubrry.com (audio, text, video) and we may use it. You can also post a question on the Blubrry Podcasting Facebook group. 
The best place for support with any Blubrry products/services is our ticket system (https://blubrry.com/support/). Tickets give the whole team access rather than direct emails or calls.
______________
Coming to you this week from the New Media Production Studio in Coldwater, Michigan & Mike Dell's World Studio in Traverse City, Michigan.  Produced by the Blubrry Pro-Production team. 
NEW! Fill out our listener survey at surveys.blubrry.com/podcastinsider 
Schedule a one-on-one with Todd (hosting customers only). Email todd@blubrry.com

Schedule a tech checkup with Mike (hosting customers only). Email mike@blubrry.com

Send us your podcast sticker and a self-addressed stamped envelope (SASE) and we will send you a Blubrry care package.

Our mailing address is:

Blubrry – MacKenzie

150 E. Campus View Blvd. #180

Columbus, Ohio 43235
---
Download Episode