Podcast Insider
What is Podcasting 2.0? – PCI 289
April 07, 2022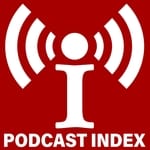 As always, Blubrry is here to break down the finer technical details of podcasting, this time specifically on what is podcasting 2.0, coming from the Podcast Index team. Once again, we've got big news coming from the Blubrry team; we just released a new section in our podcast statistics that displays your audience survey results. Be sure to stick around to the end where we get into the differences on how publishing works and then served to directories, similar to the discussion with podcasting 2.0.
NewsBest Practice
Plan your marketing strategy, don't just wing it
After you publish a new episode you can post it to Twitter and Instagram, etc. but you can't expect that to automatically grow an audience. Follow up on these posts, see if they're getting any traction, reach out for engagement, etc. You can never rely on luck for proper marketing.
Blubrry NewsBlubrry Pro Tip
Gaining Trust
Question of the Week
Question: How long does it take for my episode to be shown on xxx app after I publish?
Answer: It can vary wildly depending on the app or directory. Remember, podcasting is a PULL and not a PUSH. The different apps and directories pull your feed a few times a day at most. The rule of thumb is as follows: 
Apple: 4-24 hours.

Spotify: Normally less than 12 hours.

Google: Once you are in there, nearly instantly if you are using Websub (PowerPress has it) otherwise, 4-24 hours.

Overcast and a lot of other independent apps: As soon as your listener opens the app and refreshes.

Others: Don't worry unless it's been more than 24 hours. Most update much quicker than that.

Another tip… If you are having trouble with just one app or directory, first check with that app or directory's support to see if something is going on.
Got a question you'd like us to answer on the show? Drop an email to mike@blubrry.com (audio, text, video) and we may use it.
The best place for support with any Blubrry products/services is our ticket system (https://blubrry.com/support/). Tickets give the whole team access rather than direct emails or calls.
______________
Coming to you this week from the Blubrry Studio in Columbus Ohio & Mike Dell's World Studio in Traverse City, Michigan. Produced by the Blubrry Pro-Production team.
NEW! – Fill out our survey at surveys.blubrry.com/podcastinsider
Schedule a one-on-one with Todd (hosting customers only). Email todd@blubrry.com

Schedule a tech checkup with Mike (hosting customers only). Email mike@blubrry.com

Send us your podcast sticker and a self-addressed stamped envelope (SASE) and we will send you a Blubrry care package.

Our mailing address is:

Blubrry – MacKenzie

150 E. Campus View Blvd. #180

Columbus, Ohio 43235
---
Download Episode