Podcast Insider
Email Lists for Your Podcast – PCI 278
January 20, 2022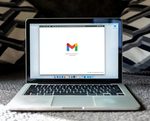 Have you worked on something new for your podcast lately? We know that email can seem drab, but it can be vital for reaching your audience in a way that they actually use or respond to. In this episode we share why running an email list for your podcast is important as a creator. And mention a newsletter for podcasters to keep them informed they can subscribe to. Before we get to that, we discuss issues with Anchor, a Spotify trademark case and more.
Thanks for joining us on this episode of Podcast Insider. Looking to be a guest on the show? Let us know.
NewsBest Practice
Use SEO to your advantage
Those looking to expand their audience can focus on SEO tactics so that people are able to find your show more organically with a simple search. We recommend at least 300 words for your show notes, but more is definitely better. Learn here.
Blubrry NewsBlubrry Pro Tip
Why running an email list is important. 
Question(s) of the Week
Question: On my statistics report, I can see downloads but not the number of subscribers. Where can I find the number of subscribers to my podcast?
Answer: Companies cannot claim to tell you the number of subscribers with any accuracy. The problem is that an app might hit your RSS feed 24 times a day (once an hour) and someone else might have their app set to hit your feed every 4 hours and some others might hit it every 10 minutes. There is no way to really know, BUT there are a couple of ways to garner a safe estimate.  
Look at an episode that is 30 days or so old. Click on the file name in our system, then click on "distribution" and look at the mobile app and podcatcher numbers. Add them together and that will get you close to 'subscribers'.


Look at the bump in the day-to-day trending graph on days you publish.  People that download/play it on the same day or the next day are more than likely subscribers.


Got a question you'd like us to answer on the show? Drop an email to mike@blubrry.com (audio, text, video) and we may use it.
The best place for support with any Blubrry products/services is our ticket system (https://blubrry.com/support/). Tickets give the whole team access rather than direct emails or calls.
______________
Coming to you this week from the New Media Studio in Coldwater, Michigan and Mike Dell's World Studio in Traverse City, Michigan. Produced by the Blubrry Pro-Production team.
Schedule a one-on-one with Todd (hosting customers only). Email todd@blubrry.com


Schedule a tech checkup with Mike (hosting customers only). Email mike@blubrry.com


Send us your podcast sticker and a self-addressed stamped envelope (SASE) and we will send you a Blubrry care package.

Our mailing address is:

Blubrry – MacKenzie

150 E. Campus View Blvd. #180

Columbus, Ohio 43235
---
Download Episode