Podcast: Play in new window | Download (Duration: 41:21 — 56.8MB) | Embed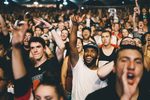 Happy Cinco de Mayo! Todd is out and MacKenzie chats with Mike about the come and goings of well known people in podcasting, the failure of Facebook's podcast integration and how it's important to provide relevant content and extras for your podcaster listeners — whether that means show notes, blog posts, social media interaction or something else entirely.
Thanks for joining us on this episode of Podcast Insider. Looking to be a guest on the show? Let us know. Emails are listed at the bottom of show notes.
News
Best Practice
Follow up with relevant content.
By this we mean, post other content on your blog, Twitter, TikTok, Pinterest, etc. If your podcast listeners are interested in your show they'll probably be interested in related articles, experiences, etc. Create a more loyal following this way.
Blubrry News
Blog post:

Analyze Your Stats, STAT!

– Tara O'Brien

Todd is a keynote speaker and part of a panel for Outlier in Austin.

May is a busy month for events for our team and our dev team will be working hard to get some new features released in early summer, so stay tuned.
Blubrry Pro Tip
Podcasters vs. Experts
Question of the Week
Question: I'm struggling with the idea of show notes. I publish a basic summary of each episode but don't go into detailed show notes. What do you do? Pros and cons? I pretty much do everything on our podcast and to me show notes are just one more thing.
Answer: Keep it simple and keep it routine. Don't think of it as 'just one more thing' but instead as another thing you get to do for your audience and your growth. You get out of your podcast what you put into it. Make a template ahead of the show for the content and let the show notes follow. If you type this out it's easy to clean it up after recording and then use it for your show notes. Utilize bullets, keywords for SEO and links.
______________
Got a question you'd like us to answer on the show? Drop an email to mike@blubrry.com (audio, text, video) and we may use it.
The best place for support with any Blubrry products/services is our ticket system (https://blubrry.com/support/). Tickets give the whole team access rather than direct emails or calls.
Coming to you this week from the Blubrry Studio in Columbus, Ohio & Mike Dell's World Studio in Traverse City, Michigan. Produced by the Blubrry Pro-Production team.
NEW! Fill out our survey at surveys.blubrry.com/podcastinsider 
Schedule a one-on-one with Todd (hosting customers only). Email todd@blubrry.com

Schedule a tech checkup with Mike (hosting customers only). Email mike@blubrry.com

Send us your podcast sticker and a self-addressed stamped envelope (SASE) and we will send you a Blubrry care package.
Our mailing address is:
Blubrry – MacKenzie
150 E. Campus View Blvd. #180
Columbus, Ohio 43235