PlotPoints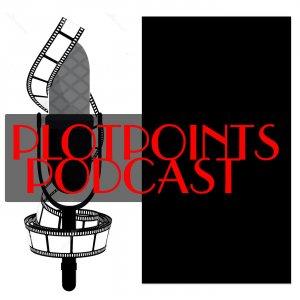 Plotpoints Podcast Episode 251, 2023.02.25
February 25, 2023
SCRIPTWRITING TALK AND MORE!
Welcome To Plotpoints Podcast!
Mark Sevi and Guests
Show Notes February 25, 2023 Episode #251
This show and all subsequent shows dedicated to the brave Ukrainian people.
This is Plotpoints Podcast! www.plotpoints.com
GO HERE FOR INFO ON SCRIPTWRITING CLASSES
SHAMELESS PROMOS:
Creative Screenwriting Magazine – Articles by Mark Sevi for CS Magazine
Latest Article:  https://www.creativescreenwriting.com/creating-effective-pitch-decks-part-1/
Final Draft – Articles by Mark Sevi for Final Draft
A new exciting anthology is out!

Available on Amazon.

Click on image to go to page.
SHOW DETAILS
00:00:00 INTRO
Podcast Theme by Mark Sevi, Interstitial Music by MaxKoMusic, used with permission.

MARK IS JOINED BY WRITER CHRISTOPHER STIRES

00:00:10 USELESS CHATTER

Podcast and interstitial theme music by Mark Sevi
00:04:00 WHAT ARE WE WORKING ON?

#script #books #newmovie #article

00:07:30 WHAT ARE WE WATCHING?

#petersfriends #beast #carnivale #42 #jonathancreek

00:10:00 TOP FIVE DRAMAS

Chris
#biglove #beingthericardos #chicagofire #parentohood #hiddenfigures

Mark
#hiddenfigures #powerofthedog #theoryofeverything #cityonahill #codeofthekiller

00:13:00 Q&A – How to maximize drama

Mark
00:18:00 WRITERS QUOTE
"I find a lot of writing happens when you're not actually at the computer.… Read the rest
---
Download Episode