PlotPoints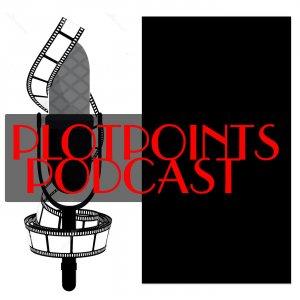 Plotpoints Podcast Episode 248, 2023.01.014
January 13, 2023
SCRIPTWRITING TALK AND MORE!
Welcome To Plotpoints Podcast!
Mark Sevi and Guests
Show Notes January 14, 2023 Episode #248
This show and all subsequent shows dedicated to the brave Ukrainian people.
HAPPY 2023!
This is Plotpoints Podcast! www.plotpoints.com
GO HERE FOR INFO ON SCRIPTWRITING CLASSES
SHAMELESS PROMOS:
Creative Screenwriting Magazine – Articles by Mark Sevi for CS Magazine
Latest Article: https://www.creativescreenwriting.com/the-nature-of-conflict-part-1/
Final Draft – Articles by Mark Sevi for Final Draft
A new exciting anthology is out!

Available on Amazon.

Click on image to go to page.
SHOW DETAILS
00:00:00 INTRO
Podcast Theme by Mark Sevi, Interstitial Music by MaxKoMusic, used with permission.

MARK IS JOINED BY AUTHOR CHRISTOPHER STIRES

00:00:10 USELESS CHATTER

Podcast theme music by Mark Sevi / Interstitial "Jursassic Park" theme.
00:02:00 WHAT ARE WE WORKING ON?

#script #books #ghostwriting #thesistobook

00:05:30 WHAT ARE WE WATCHING?

#glassOnion #JurassicPark #theRig #holcroftCovenant #InTheDark #deadToMe #thePaleBlueEye

00:7:30 TOP FIVE MURDER MOVIES/TV SHOWS

Chris
#trueDetective #alienist #girlWithTheDragonTattoo #mayorofeasttwon #knivesout #glassonion

Mark
#luther #vera #inspectorLewis #dciBanks #endevour

00:12:00 Q&A – How do you make contact with your audience?… Read the rest
---
Download Episode