PlotPoints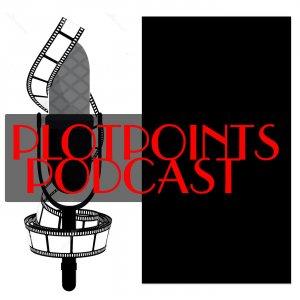 Plotpoints Podcast Episode 246, 2022.12.17
December 17, 2022
Sorry this is late – technical issues!
SCRIPTWRITING TALK AND MORE!
Welcome To Plotpoints Podcast!
Mark Sevi and Guests
Show Notes December 17, 2022 Episode #246
This show and all subsequent shows dedicated to the brave Ukrainian people.
HAPPY HOLIDAYS!
This is Plotpoints Podcast! www.plotpoints.com
GO HERE FOR INFO ON SCRIPTWRITING CLASSES
SHAMELESS PROMOS:
Creative Screenwriting Magazine – Articles by Mark Sevi for CS Magazine
Latest Article: https://www.creativescreenwriting.com/how-to-layer-your-screenplay-scenes/
Final Draft – Articles by Mark Sevi for Final Draft
A new exciting anthology is out!

Available on Amazon.

Click on image to go to page.
SHOW DETAILS
00:00:00 INTRO
Podcast Theme by Mark Sevi, Interstitial Music by MaxKoMusic, used with permission.

MARK IS JOINED BY AUTHOR CHRISTOPHER STIRES

00:00:10 USELESS CHATTER

00:02:00 WHAT ARE WE WATCHING?

#tulsakings #psyche #medium #icameby #threepines #wednesday #ipcressfile
00:06:00 WHAT ARE WE WORKING ON?

#script #csmagazine #newbook #storyprose
00:11:30 TOP FIVE HOLIDAY MOVIES WE NEVER GET TIRED OF

Chris
#theref #christmasstory #theholiday #itsawonderfulife #christmasvacation

Mark
#themanwhoinventedchristmas #badsanta #dickens #scrooged #whitechristmas
00:15:00 Writers Quote and Buh Bye
God bless us every one.… Read the rest
---
Download Episode