PlotPoints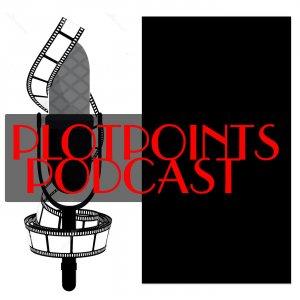 Plotpoints Podcast Episode 244, 2022.11.18
November 18, 2022
SCRIPTWRITING TALK AND MORE!
Welcome To Plotpoints Podcast!
Mark Sevi and Guests
Show Notes November 18, 2022 Episode #244
This show and all subsequent shows dedicated to the brave Ukrainian people.
This is Plotpoints Podcast! www.plotpoints.com
GO HERE FOR INFO ON SCRIPTWRITING CLASSES
SHAMELESS PROMOS:
Creative Screenwriting Magazine – Articles by Mark Sevi for CS Magazine
Latest Article: https://www.creativescreenwriting.com/how-to-layer-your-screenplay-scenes/
Final Draft – Articles by Mark Sevi for Final Draft
A new exciting anthology is out!

Available on Amazon.

Click on image to go to page.
SHOW DETAILS
00:00:00 INTRO
Podcast Theme by Mark Sevi / Interstitial Music by Mixaund https://www.free-stock-music.com/mixaund-dreamers.html (Use in podcast is permitted.)
MARK IS JOINED BY AUTHOR/SCREENWRITER CHRISTOPHER STIRES
00:02:10 WHAT ARE WE WATCHING?
#tulsaking #theenglish #thebadboys #insideman #rebus #theoujtfit

00:07:00 WHAT ARE WE WORKING ON?

#horrorscript #book #classes

00:10:45 TOP FIVE MEMORABLE SIDE CHARACTERS

CHRIS: #madamesecretary #friends #gameofthrones #westwing

MARK: #goodwife #shetland #sherlockholmes #spenserforhire #spock

00:15:00 Q&A – HOW TO GET MAX CONFLICT:
Mark
00:17:30 WRITERS QUOTE:
Chris
I'm not a great writer.… Read the rest
---
Download Episode