PlotPoints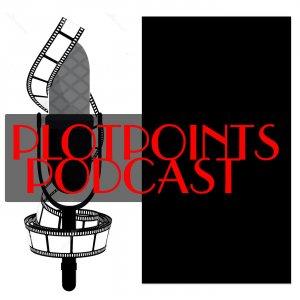 Plotpoints Podcast Episode 239, 2022.09.09
September 09, 2022
SCRIPTWRITING TALK AND MORE!
Welcome To Plotpoints Podcast!
Mark Sevi and Guests
Show Notes September 09, 2022 Episode #239
This show and all subsequent shows dedicated to the brave Ukrainian people.
This is Plotpoints Podcast! www.plotpoints.com
GO HERE FOR INFO ON SCRIPTWRITING CLASSES
In Memory of Queen Elizabeth II
~~~~~
SHAMELESS PROMOS:
Creative Screenwriting Magazine – Articles by Mark Sevi for CS Magazine
Latest CS Mag:https://www.creativescreenwriting.com/where-to-start-a-screenplay-part-1/
Final Draft – Articles by Mark Sevi for Final Draft
SHOW DETAILS
A new exciting anthology is out!

Available on Amazon.

Click on image to go to page.
00:00:00 INTRO
Podcast Theme by Mark Sevi

MARK IS JOINED BY AUTHORS STEVEN JACKSON AND DENNIS CROSBY

STEVEN'S BIO:     Steven G. Jackson is a recovering engineering director who ignored everyone's good advice and became a full-time writer in 2009. Since 2015 he's had three thriller novels (The Zeus Payload, The Lamia, and The Night Hag) published.… Read the rest
---
Download Episode