PlotPoints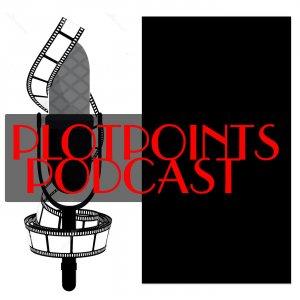 Plotpoints Podcast Episode 238, 2022.08.26
August 26, 2022
SCRIPTWRITING TALK AND MORE!
Welcome To Plotpoints Podcast!
Mark Sevi and Guests
Show Notes August 26, 2022 Episode #238
This show and all subsequent shows dedicated to the brave Ukrainian people.
This is Plotpoints Podcast! www.plotpoints.com
GO HERE FOR INFO ON SCRIPTWRITING CLASSES
~~~~~
SHAMELESS PROMOS:
Creative Screenwriting Magazine – Articles by Mark Sevi for CS Magazine
Latest CS Mag: https://www.creativescreenwriting.com/what-make-gangster-films-tv-shows-work-part-1/
Final Draft – Articles by Mark Sevi for Final Draft
SHOW DETAILS
A new exciting anthology is out!

Available on Amazon.

Click on image to go to page.
00:00:00 INTRO
Podcast Theme by Mark Sevi

MARK IS JOINED BY AUTHORS MADDIE MARGARITA AND LORENZO PORRICELLI

MADDIE'S BIO:
Maddie Margarita is the host of Lit Up! OC –a popular monthly writer's salon in Southern California, The Southern California Writers Association Hump Day Book Tour, and Character Floss the Podcast.
She is also a Teaching Artist at the Muzeo Museum & Cultural Center in Anaheim, CA.… Read the rest
---
Download Episode