PlotPoints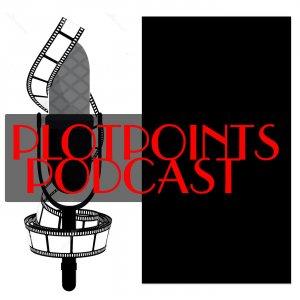 Plotpoints Podcast Episode 237, 2022.08.22
August 12, 2022
SCRIPTWRITING TALK AND MORE!
Welcome To Plotpoints Podcast!
Mark Sevi and Guests
Show Notes August 12, 2022 Episode #237
This show and all subsequent shows dedicated to the brave Ukrainian people.
This is Plotpoints Podcast! www.plotpoints.com
GO HERE FOR INFO ON SCRIPTWRITING CLASSES
Mark's Co-Host For This Episode: Author/Screenwriter Christopher Stires Joins The Podcast.
~~~~~
SHAMELESS PROMOS:
Chris' latest book is: Silk & Swords: A Thurian Chronicles Novel: On Amazon
#Starbeasts #PaladinsJourney #RebelNation #TheInheritance #DarkLegend #thurianChronicles #desireandwitchery

Chris' Amazon Page | Chris' BarnesAndNoble | Chris' webpage
~~~
Creative Screenwriting Magazine – Articles by Mark Sevi for CS Magazine
Latest CS Mag: https://www.creativescreenwriting.com/what-make-gangster-films-tv-shows-work-part-1/
Final Draft – Articles by Mark Sevi for Final Draft
SHOW DETAILS
A new exciting anthology is out!

Available on Amazon.

Click on image to go to page.
00:00:00 INTRO
Podcast Theme by Mark Sevi

MARK IS JOINED BY AUTHORS WENDY HORNSBY AND CHRISTOPHER STIRES
WENDY'S BIO:
    An NPR interviewer aptly described Edgar-Award winning author Wendy Hornsby as "a genteel college professor by day, and by night a purveyor of murder most foul."… Read the rest
---
Download Episode