PlotPoints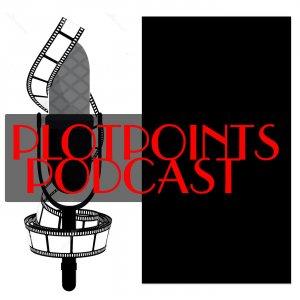 Plotpoints Podcast Episode 234, 2022.07.01
July 01, 2022
SCRIPTWRITING TALK AND MORE!
Welcome To Plotpoints Podcast!
Mark Sevi and Guests
Show Notes July 01, 2022 Episode #234
This show and all subsequent shows dedicated to the brave Ukrainian people.
This is Plotpoints Podcast! www.plotpoints.com
GO HERE FOR INFO ON SCRIPTWRITING CLASSES
Mark Interviews filmmakers Eric Hensman and Rich D'Alessio.
~~~~~
SHAMELESS PROMOS:
thepreymovie.com
~~~
Creative Screenwriting Magazine – Articles by Mark Sevi for CS Magazine
Latest CS Mag:
https://www.creativescreenwriting.com/the-power-of-westerns-part-1/
Final Draft – Articles by Mark Sevi for Final Draft
SHOW DETAILS
00:00:00 INTRO
Podcast Theme by Mark Sevi

Interstitial music by Stacy Blades
00:00:30 – 00:039:00 Conversation with director Eric Hensman and producer Rich D'Alessio

#thepreymovie #dannytreo #NickChinlund #KevinGrevioux  #AdrianPaul #lennexe

Happy Fourth of July!
Need a Writing Class? For info go to www.scriptwritingclasses.org
UPCOMING AT C3 Vape and Coffee (www.ocfilmandtv.com)
#ocscreenwriters #ocfilmandtv
www.ocscreenwriters.com – by writers for writers. Be Inspired, Do Good Work!… Read the rest
---
Download Episode