PlotPoints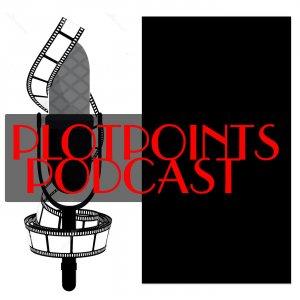 Plotpoints Podcast Episode 232, 2022.06.03
June 03, 2022
SCRIPTWRITING TALK AND MORE!
Welcome To Plotpoints Podcast!
Mark Sevi and Guests
Show Notes June 03, 2022 Episode #232
This show and all subsequent shows dedicated to the brave Ukrainian people.
This is Plotpoints Podcast! www.plotpoints.com
GO HERE FOR INFO ON SCRIPTWRITING CLASSES
Mark's Co-Host For This Episode: Author/Screenwriter Christopher Stires Joins The Podcast.
~~~~~
May your spirit always play in the waters

that you loved, Mermaid.
You are missed.
This podcast also dedicated to the memory of Lisa Amorao.
#lisaamorao  #mermaid
SHAMELESS PROMOS:
Chris' latest book is: Silk & Swords: A Thurian Chronicles Novel: On Amazon
#Starbeasts #PaladinsJourney #RebelNation #TheInheritance #DarkLegend #thurianChronicles #desireandwitchery

Chris' Amazon Page | Chris' BarnesAndNoble | Chris' webpage
~~~
Creative Screenwriting Magazine – Articles by Mark Sevi for CS Magazine
Latest CS Mag:
https://www.creativescreenwriting.com/the-power-of-westerns-part-1/
Final Draft – Articles by Mark Sevi for Final Draft
SHOW DETAILS
00:00:00 INTRO
Podcast Theme by Mark Sevi

00:02:00 WHAT ARE WE WATCHING?… Read the rest
---
Download Episode