Pilgrim's Progress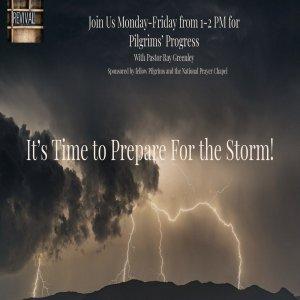 Latest Episodes

November 12, 2021
Can you get by without the presence of the Holy Spirit in your life? If your answer is no, this message is for you.

November 11, 2021
A warning to spend our time upon preparing for eternity...

November 10, 2021
Have you obtained a position gained by grace? Find out what that means by listening to today's message.

November 09, 2021
Do you recognize the war you're in and what your cornerstone is?

November 08, 2021
Are you on the journey home evidenced by your continual submission to Jesus?

November 04, 2021
Do you know the bitterness and sweetness that comes in this walk with Jesus?

November 02, 2021
Today is your day for deliverance if you'll meet these simple conditions laid out in the scriptures!