Perfectly Integrated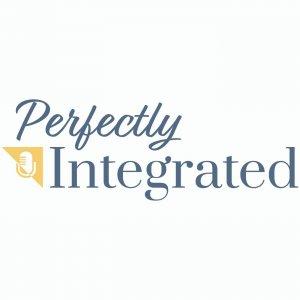 How Creative Marketing Shapes Financial Planning Practices With Angel Gonzalez (Ep. 46)
April 12, 2023
There are some commercials that stick with you, either because they are funny or have a catchy image or something else. What they all have in common is that they are creative with their ideas.
In this episode, Matt Ackermann talks with Angel Gonzalez, Co-Founder of Snappy Kraken, about why being creative is essential to marketing. Angel explores some examples of creative marketing strategies and why they are essential for financial advisors to understand, whether they think about marketing or not.
Angel discusses:
Why creative thinking matters in financial marketing

How to moderate or enhance creativity through teamwork

Where personalization and customizations fit within a marketing strategy

How marketing infiltrates every aspect of business and the importance of understanding your marketing

And more

Resources:
Connect With Angel Gonzalez:
Connect With Matt Ackermann:
About Our Guest:
Angel D. Gonzalez is one of three founders and currently serves as Chief Marketing Officer for Snappy Kraken, overseeing the company's brand, voice and content strategy. His big focus is in copywriting, marketing strategy, content creation, and product development. Angel spends a big part of his days connecting the different pieces of marketing campaigns and collaborating with his team.
Disclosure:
Content in this material is for general information only and not intended to provide specific advice or recommendations for any individual. All performance referenced is historical and is no guarantee of future results.  Securities offered through LPL Financial, Member FINRA/SIPC. Investment advice offered through Integrated Partners, a registered investment advisor and separate entity from LPL Financial.
Angel Gonzalez is Co-Founder of Snappy Kraken and is a separate entity and not affiliated with Integrated Partners and LPL Financial.
---
Download Episode