Perfectly Integrated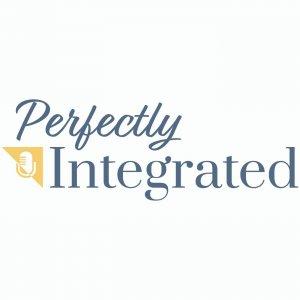 An Update On Retirement Planning Using Secure Act 2.0 With Will Hackler And Jason Grantz (Ep. 44)
February 08, 2023
During the pandemic, the Secure Act became an essential piece of retirement planning for all ages. At the end of 2022, the Secure Act 2.0 came along with new legislation for retirement planning.
In this episode, Matt Ackermann is joined by Will Hackler, Managing Director of Sales and Marketing at Integrated Pension Services, and Jason Grantz, President of Integrated Pension Services. Together they unpack the Secure Act 2.0 and how those changes impact retirement planning for retirees and pre-retirees.
Will and Jason discuss:
How have the updates to the Secure Act changed the way pre-retirees plan for retirement

What are the immediate and future impacts of the changes made to the Secure Act 2.0

How student debt has evolved to become an essential part of long-term financial planning

The possibilities of future changes and how those changes could impact the way retirement plans are built

And more

Connect with Will Hackler:
Connect With Jason Grantz:
Connect With Matt Ackermann:
About Our Guest:
William D. Hackler has worked extensively in the administration of 401(k), pension and profit-sharing plans since 1995. He graduated from Bryant University with a B.S. in Finance and earned the American Society of Pension Professionals and Actuaries designation of Qualified 401(k) Administrator (QKA).
Will constantly pursues the newest technologies to provide world-class service and the best solutions available for his clients. His mission is to provide superior service and to help others chart a course for success.
As the Managing Director of the Institutional Retirement Plans Sales & Marketing teams for Integrated Pension Services, Jason Grantz is responsible for all Top Line Revenue creation. This includes overseeing all sales and marketing staff, establishing goals and implementing plans to achieve these goals for the firm and its clients. With over 25 years of experience in every aspect of retirement plan and pension consulting, including plan design, operations, investments, and advanced fiduciary plan governance, his main mission is simple: to expand retirement security nationally and help defeat elder poverty by creating more well-designed plans.
Disclosure:
Content in this material is for general information only and not intended to provide specific advice or recommendations for any individual. All performance referenced is historical and is no guarantee of future results.  Securities offered through LPL Financial, Member FINRA/SIPC. Investment advice offered through Integrated Partners, a registered investment advisor and separate entity from LPL Financial.
Will Hackler and Jason Grantz are with Integrated Pension Services and are a separate entity and not affiliated with Integrated Partners and LPL Financial.
---
Download Episode